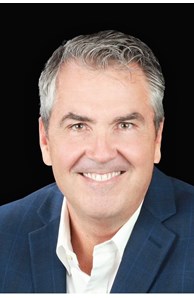 Sales Associate
More about Len McGee
My Professional Experience
I have over 35 years experience in selling residential real estate. I began my real estate career in Chicago back in 1986, working as an investment adviser. I began to invest in real estate in downtown Chicago and then spent the next 15 years becoming one of the top real estate agents in Chicago near the west side area of Wicker Park, Bucktown and Ukranian Village. I moved to Prescott in 2003 and began my business and since have consistently been in the top 1% of all agents in the tri-city area.
My Philosophy
Work hard and take some time for family and friends. Prescott is a great place to live. We are all lucky to live here and we should enjoy everything that Prescott has to offer. Be honest ... have integrity ... take the time to dedicate myself to every transaction... show people that I care about their needs... show them I am able to listen. For most people, buying or selling real estate is a major endeavor and can be a significant portion of their assets. I commit myself to each client to ensure a smooth process and a pleasurable experience. I ask myself how I would like to be treated if I were buying a home. Most importantly stay in contact with your clients. Call them even if nothing is happening. Let them know you are here paying attention to their home. I believe in honesty, integrity and finding new and innovative ways to market real estate. In today's market you need to continually focus on the internet and driving traffic to your websites and listings. I pride myself on developing different strategies in marketing my clients homes to give them maximum exposure.
My Qualifications
I hold a degree from the University of Arizona in Business and Finance. Associate Broker designation for the last 34 years and the G.R.I. designation from the Graduate of Realtors Institute. 36 years as an active investor and Broker in the real estate market.
Attitude
Stay positive and believe in people. I want to give people quality service and earn their respect and hopefully their referrals to other friends and family. I believe my success comes from my energy, work ethic, empathy for every person and my sense of humor.
I promise to communicate and work hard for you and your family.