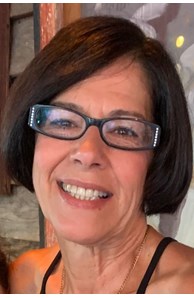 Sales Associate
Email
Phone

Market North ScottsdaleOffice

7975 N Hayden Rd Ste D105, Scottsdale, AZ 85258-3247
More about Debra Spagna
Personal Background
Debbie has been a licensed Realtor for over 15 yrs, with over 25 years in the sales industry. She started her Real Estate career on Long Island New York and actively worked the waterfront community of Babylon Village. She spent several years as a Director of the Long Island Board of Realtors and also served on the board of the South Shore Chapter, working her way up to President.
During her career in NY, she worked both buyer and sellers, and sold everything from small starter homes to million dollar estates.
In 2007 she made the move to Phoenix, AZ and became a Licensed Agent in Feb 2007. She spent her first year learning the new home sales market. The next several years were spent in the field of residential rentals, working valley wide to familiarize herself with the many different cities the greater Phoenix area.
During this past year she has returned to her roots and has placed her focus on her first love…SALES. Her decision to return to Coldwell Banker Residential Brokerage a company that she worked with in NY for many years was an easy one. In her onw words when asked, Debra said "I feel like I am home again! CBRB is a wonderful company and I am proud to represent them and to have their continued support as I work, not to find houses for my clients, but to find them a place to call home."
Business Philosophy

If you ask Debbie what it is that has made her successful she will tell you:
"I get to know my clients, I listen to their wants, I return calls promptly, and work hard to head off any potential problems before they occur. My motto has always been, I am an agent that puts the REAL back in Real Estate! My honesty, professionalism, ethics and appointment to details allows my clients to rest assure that I will get the job done in a timely manner. I love what I do and I couldn't imagine doing anything else!"

Awards And Designations
* Coldwell Banker 2004 International Sterling Society
* Coldwell Banker 2003 International Diamond Society
* Coldwell Banker 2002 International Diamond Society