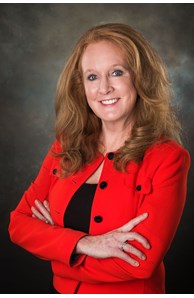 Sales Associate
Helping You Make a Smart Move
More about Lynn Green
As the daughter of an Air Force Colonel, I grew up moving every two to three years and after graduating from Arizona State University I continued to move often for my career in the Pharmaceutical Industry in Sales Leadership. Given this history, I have experienced the numerous emotions that come with selling and buying a new home; excitement, fear, and the happiness of getting the keys to the new home and next phase of life. I am delighted to help individuals through this sometimes difficult process of buying and selling homes and appreciate the opportunity.
After a successful career leading others to sell, I decided to combine my selling skills with my passion for creating and caring for beautiful homes and helping others buy and sell their homes. With the education from my MBA and my hands-on experience in sales and marketing I would like to Help You Make a Smart Move.
I have lived in Arizona for a total of 20 years and my husband and I reside in Carefree/Cave Creek area.I enjoy many outdoor activities; hiking, sailing, skiing, traveling and of course looking at homes and working on DIY home projects.
I run my business with three core values: Client First, Integrity, and Accountability. I am a member of Scottsdale Area Association of Realtors (SARR) and National Association of Relators (NAR). Given I am an avid dog lover, my key community service is "Homes for Dogs Project Adoption".
If you need some additional help making a smart move or would like to discuss the market place I would love the opportunity to work with you to make your home dreams come true.