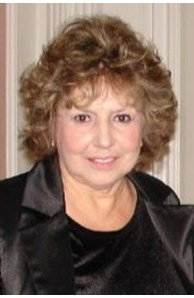 Sales Associate
More about Claire Pierce
What Makes Me Unique
Provide excellent service to buyers and sellers from start to finish in every transaction.  Strive to make certain that every transaction results in absolute customer satisfaction as purchasing or selling a home is personal to every client and often is the most significant investment one makes in a lifetime. My goal is to make your real estate experience a happy one that is successful and effortless.  Trust is so important and you can count on my always being there for you throughout the process.  You have my assurance that I will meet all of your buying and selling needs with competence and care.
Extensive legal background and affiliations with various D.C. law firms and management and administrative experience.
An Associate Broker's license in Virginia since 1985.
Education: Business Administration, Economics and Political Science
How I Do Business
Coldwell Banker is a nationwide marketplace and referrals can be handled on a national level no matter where you live or wish to relocate.  Its independent agents deliver exceptional marketing programs that produce results.  Each step is designed to help your home sell fast and for the desired price.  From concept to completion, your home will be uniquely cared for and expertly marketed.  I will be there as your advocate every step of the way.  The Sedona Uptown office has been serving clients since 1983 and is a full service provider.  At Coldwell Banker, service and experience counts.
My Promise to You
You are important and your time is valuable.  I will always listen and be cognizant of your desires and needs.  You can expect constant and timely communications from me, as well as support and complete service in all aspects of the transaction.  I will provide status reports and will always remain just a text, email or phone call away.
I enjoy working with buyers and sellers. What gives me most pleasure is seeing the happy smiles on clients' faces when everything has been completed and they and their families can now rest assured that this home is finally theirs.