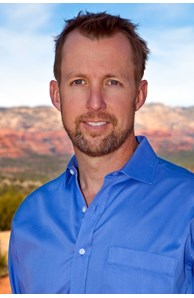 Associate Broker
Providing all the facts you'll need to make an informed decision
More about Rick Wesselhoff
Rick has been a real estate agent in the Sedona area for over 20 years. His expertise in advertising and online marketing helps position him as one of the top agents in Sedona. Rick's versatile marketing approach incorporates traditional print advertising and tech savvy programs which set him apart from every other agent in Sedona.
Rick is an active agent in a town that thrives on the outdoors and healthy living. His wife Jennifer was the President/CEO of the Sedona Chamber of Commerce for years, but recently took the CEO job in Park City, Utah. Traveling back and forth is hectic, but they are sure to take time out for hiking, exploring, skiing, and enjoying the red rock vistas from remote points that most people only see in photographs.
Rick's team is comprised of listing specialists, buyer specialists, admin staff, on call photographer and digital service providers. The team has helped hundreds of clients successfully over the years and has been built to assist clients for years to come.