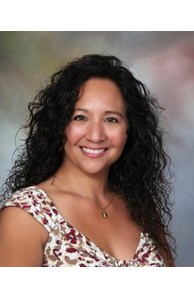 Sales Associate
More about Rose Ortiz-Unruh
Rose Ortiz-Unruh was born in San Francisco, California. She has two siblings. In 1970 she moved with her family to the birthplace of her father in Arizona. She was raised in the Verde Valley and still lives in her hometown of Cottonwood.
Rose has owned three successful businesses. She has two grown sons and a large extended family. Rose loves to travel, cook, and train dogs. She considers life an adventure. Her interests also include dance fitness and in 2018 she published her first book, Princess Peyton & the Kingdom of the Waters.
Rose held a real estate license in the 90's for ten years and returned to real estate in 2014. Rose has experience in residential, multi-family and commercial real estate. In 2016 Rose married Michael Unruh. Michael has joined Rose in the real estate profession and they now work as a team.