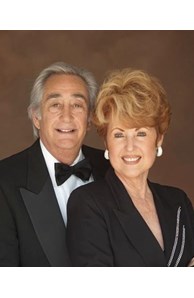 Email

toniinsedona@gmail.com

Phone
Office
More about the Team
"The Combination That Really Works!"
Serge, prior to his Real Estate Career, was in Retail Marketing, Sales and Product Development. He was Vice President of a large National Retail Chain and 8 years later formed Center Marketing to service Major Corporations in the Outlet Shopping Center Industry. His extensive experience in Marketing, Sales and Business has been invaluable in his success in the world of Real Estate.
Toni brought experience in Real Estate Finance as a co-owner of a Mortgage Banking Firm with 13 offices throughout Southern California. Her deep knowledge of Administrative Home Office Operations that included Origination, Processing & Underwriting of FHA,VA,FMNA & FHLMC loans was a natural transition to Real Estate Sales.
Together, in life and business, we are truly "The Combination That Really Works"!  We share the same Work Ethic, Integrity and Professionalism that makes a great team! We strive for excellence in every phase of the buying & selling process.
We are committed to going the extra mile to make your Real Estate dreams come true. After years of vacationing in Sedona, we fell in love with the Place and the People. We obtained our Arizona Broker Licenses and moved to this magical place in 2008…We are living our dream!