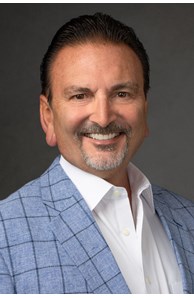 Associate Broker
Designations
Certified Real Estate Brokerage Manager (CRB), Certified Residential Specialist (CRS), Graduate of the Realtor's Institute (GRI), Smart Home Certified
More about Stephen Unruh
Proven Success Helping Agents Build Their Business!
Steve Unruh
CRB, CRS, GRI
Certified Residential Broker, Certified Residential Specialist, Graduate Of The Realtors Institute
The majority of my 25 year career has been with Coldwell Banker, the leading Real Estate company in the world. Coldwell Banker sets the standards that other companies strive to achieve.
Whether you are a seasoned professional or are just starting out, together we will put a plan in place to take your business to the level you want.
I pride myself on being the manager you can trust as your resource when confronted with transaction issues. I'm available and accessible to assist when you need input. As a mentor, or as a source for tech questions and marketing, I'm here to assist.
AGENT TESTIMONIALS
Ron & Gayla Brown
Steve has been our manager since we entered the business in 2011. Steve has been instrumental in our business growth. When he took the position at our current office, further from our home, we followed him in the move. Steve is knowledgeable, fair, supportive, fun and most importantly, he's the one you want helping when you have an issue. He has saved us on more than one occasion!! Thanks Steve.
Anna Besmer
When Steve became my manager in 2009, he took over for a manager we had in that office for over 20 years. All of us, the agents, of course wondered what this change would bring. By the end of the first sales meeting, we all nodded a positive YES to each other. My opinion has never wavered.
Knowledgeable, thorough, supportive, and always available even in the evening or on weekends, he is there for us. I have complete confidence in Steve as my manager. There are other Coldwell Banker offices closer to my home, but I'm here because Steve is here. Great office dynamics, humor, excellent work environment, all because of Steve. Thank You.
Trudy Drieling
Steve Unruh as a manager and now a friend, is I think the perfect person to lead a Real Estate office. Steve seems to love having fun and making people laugh and relax. However, he's the one you want when you need someone in the trenches. Steve is Mr. Paperwork. Incredibly knowledgeable and informative. I hear Steve not only with me but with others, sharing ideas and encouraging everyone to think out of the box. Great office culture! It's a pleasure working with him.
Nancy Swafford
After selling my Real Estate brokerage in Washington in 2012, I interviewed with several Brokers when I moved to Arizona. I met with Steve Unruh and after five minutes I knew that I had found my new home. I know from experience that being a a Broker is not a 9 to 5 job. I can always count on Steve to solve a weekend problem or just listen if I need to vent. Steve is what I consider a professional Broker. THANK YOU STEVE.
LEADERSHIP WITH A "CAN DO ATTITUDE!"
CALL TODAY TO LEARN MORE!