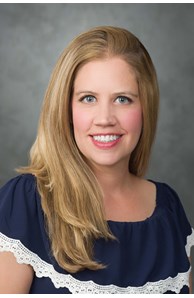 Sales Associate
Email
Phone
Office

Foothills

2890 E Skyline Drive Ste 250, Tucson, AZ 85718
More about Carly Carlton
Have you ever dreamed of a working with a Realtor that really listens? I mean, truly listens? A real estate agent that has your best interests in mind? You've found her! Originally from Wisconsin, I moved to Tucson a decade ago. I am passionate about sharing this fabulous area with my clients. Creating long-term relationships, not just clients is my goal. I go the extra mile, making sure you find your dream real estate scenario to call home!
Client Reviews
I have had the opportunity to work with Carly and she was amazing! She is very personable and very knowledgeable in her field of Real Estate. I highly recommend Her as your go to Realtor! -Keri G.
Carly is the best! We worked with her when both purchasing and selling our house. Throughout both processes we were living overseas, which didn't trip her up once. She constantly goes above and beyond and made the entire experience quick and painless. We will always work with her when in the Tucson area housing market. -Mike and Lauren M.
Carly was excellent to work with she was very professional and kept us informed the during the entire process. She was very flexible with our time line and always made herself available when we needed to view homes in the area. She made our transition to the Tucson area less stressful. -Andrew M.
It has been my extremely rewarding experience to work with Ms. Carly Carlton. As a new potential resident of Arizona, I made contact with Carly who began an immediate search with me for a home to purchase. I believe that she went above and beyond by showing me the North, West, South, and East communities, so I could make a determination of which areas I preferred. Every question I had was answered promptly, and professionally by Carly. She truly represents Coldwell-Banker in the highest and utmost manner, and I would not hesitate to work with Carly again if I needed top-notch quality in helping me with future real estate needs. She is, in my opinion, a credit to the real estate profession! -Grant N.