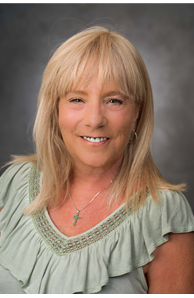 Sales Associate
Email

diane.knowlton@azmoves.com

Phone
Office
More about Diane Knowlton
I have always been interested in real estate. All types of real estate. It is my passion. The excitement of buying your first home, the satisfaction of building your dream home on a bare piece of land or buying a fixer-upper and creating something entirely unique to your tastes. Real estate is not only a good investment it also fulfills our need to have a place to call home.
I returned to Tucson after a 7 year adventure of checking items off my bucket list. When I was in my late 20's an older gentleman gave me words of wisdom. He told me that I shouldn't wait until I was older to do the things I had always desired to do. He reminded me that we are not promised tomorrow. Several decades later his words resonated in my thoughts so I took a road trip with my trusty canine companion. One item on my bucket list was to live in a log cabin on acreage. Soon I found myself living in a log cabin on a 130 acre ranch in Cody, Wyoming. I had the time of my life and made many good friends in this "cowboy culture" region.
I am a very curious person so it stands to reason that I have many hobbies/interests. I enjoy traveling down dirt roads just to see where it goes. I like photography, gardening, reading, shooting, fishing, hiking, camping, exploring and day trips with a vague destination in mind. I also enjoy lively and stimulating conversations on a large range of subjects. I am a proud Grandmother of an adorable toddler (my son had a son) and I must say - being a Grandparent is a lot of fun! I am active in Church Groups and believe in stepping out in faith.
I have over 30 years experience in the real estate industry. My experience and skills covers a wide and diverse spectrum. I look forward to sharing my knowledge with you.
"Listen with curiosity. Speak with honesty. Act with integrity. The greatest problem with communication is we don't listen to understand. We listen to reply. When we listen with curiosity, we don't listen with the intent to reply. We listen for what's behind the words."
― Roy T. Bennett
Foremost, I listen to you. Your individual needs in buying or selling a house is of the utmost importance. It is the foundation of the service I provide to you.