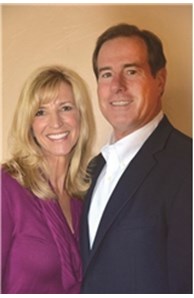 Associate Broker
Email
Phone
Office

Foothills

2890 E Skyline Drive Ste 250, Tucson, AZ 85718
Awards

Bronze Society

International Diamond Society
Designations
Short Sale-Foreclosure Resource (SFR)
More about Jim Strong
Personal Background

I am a native of Tucson and may never leave this beautiful city. I attended the University of Arizona studying Economics and Speech Communication. My first experience in the real estate field was in the commercial area. I worked with area builders in locating and developing residential subdivision across the Tucson valley.
In between my commercial real estate career and what would become my residential real estate career, I became a State Certified General Real Estate Appraiser and practiced for nearly five years in that capacity. My assignments included vacant land, apartments, industrial properties as well as many residential properties.
I am now teamed with my wife Shannon. Shannon has lived in Tucson for more than 40 years and brings over 25 years of customer service to our partnership. You are never alone when you use our team. We are "Twice As Strong On Service".
What we do for our Sellers

What We Do for Our Sellers
Maximum exsposure to the market is what gets a Seller the highest price the market will allow. That's why we provide Seller's homes "More Exposure, More Often, in More Mediums, at Higher Quality, than any other real estate company in the nation".
• Everyone uses the MLS. But we find that it is so important to optimize/maximise the photography and discription to captivate the potential buyers. Did you know that NAR has found that a well executed photography plan can increase showings by over 300%?
• Buyers have moved online. That's why we distribute property information to over 350 websites. If a buyer is looking for a home similar to yours, we want to be sure that yours is considered.
• Fewer than 10% of all the listings on Realtor.com are SHOWCASE LISTINGS. We believe our clients deserve to be among that elite group. It increases visibility, exposure, buyers, and offers.
• But it's not enough to put your property on the Internet. You have to have a way to respond to inquiries. Our proprietary HomeBase InTouch system connects us to online buyers within seconds of their inquiry. Without HomeBase InTouch, it would be like running an ad, and then never answering the phone.
• In addition to the internet, we make sure that all our listings are featured in Coldwell Banker's own View Magazine. The View is distributed throughout the state of Arizona. We have even sent a special issue to China. The online version reaches buyers throughout the world. That's powerful.
• The number 2 search engine on the internet today is You Tube. That's why we feature all of our listings on "ON LOCATION", the most visited real estate channel on You Tube today.
For a detailed marketing plan on your home, please feel free to call anytime
What we do for our Buyers

What We Do for Our Buyers

We will ensure your experience is as it should be - as your "consultant", we'll communicate, educate and protect you every step of the way.
• Through a thorough Buyer Consultation, we listen to your needs and concerns and locate properties that meet your needs and criteria
• We pride ourselves in our knowledge of the market, surrounding and growth areas. You deserve current information.
• We continuously research the inventory. This allows us to find the best properties for you in the least amount of time
• We know the market! We have lived and raised our childdren in Southern Arizona and share that insight with our buyers.
• We are affiliated with Coldwell Banker's Foothills office, but represent both Buyers and Seller throughout Southern Arizona..
• Details matter. We will always keep you informed of every detail of the transaction.
• Even though we've been in business a long time, we are constantly looking to improve our service and use every tool that Coldwell Banker and the industry have to offer. These systems enhance your buying experience.
If you would like a copy of our Monthly Market Newsletter or would like to receive a copy of the View, our monthly statewide online property magazine, please shoot me an email and I would be happy to make sure you receive these valuable tools.
Free services for our Clients

Free Services for Our Clients

– Concierge Services- The Coldwell Banker Concierge program is designed to enhance your buying, selling and homeowner experience by providing discounts for hundreds of products and services that will help you before, during and after the purchase of your home. The one quality that has always distinguished Coldwell Banker from our competitors is the high level of service that we provide our buyers and sellers.
– Market Action Reports- Every month we can send you an easy to read report filled with the most recent statistics on home sales, prices, listings, inventories and trends. Having useful information so you can make an informed decision is an integral part of the service we provide. (www.InsideAzmoves.com)
– Newcomer's Community Guide- Information about Southern Arizona from taxes to day trips. This is an interactive link we can send you.
– The View Magazine- (www.arizonaviewonline.com) Receive an electronic version of our monthly, statewide property magazine for property viewing at your leisure. Just let us know and we'll send you the link.
– Loan Modifications, Short Sales, Foreclosures & Resources- Let us be your "Trusted Advisor". When you need extra help, we want you to think of us. We have detailed information and can point you towards the resources you need that can help. We have spent the time to receive additional training and collected the resources to point you in the right direction
Communities We Serve
Tucson, Marana, Oro Valley, Rancho Sahuarita, and Pima County. This includes both residential properties and vacant land.
Community Involvement
We take pride in our community and support those people and organizations that help others in it. Our most current support has included; Tu' Nidito, Arizona Arthritis Foundation, T.R.O.T., and the Susan G. Komen Foundation.