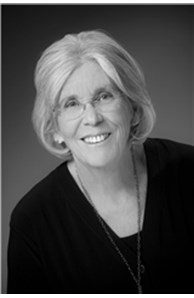 Associate Broker
Email

joan.caruso@azmoves.com

Phone
Office
Connect with Joan M.
Awards

Bronze Society

International Diamond Society
Designations
Certified Relocation Professional (CRP), Certified Residential Specialist (CRS), Executive Sales Associate (ESA)
More about Joan M. Caruso
ABOUT JOAN
My greatest achievement in 45 years of working as a professional Realtor in Tucson, AZ is my practice of hard work and my commitment to being fair and honest. I honor the appreciation I have received within the community and among my peers, for my commitment.
It is my personal goal to recognize the change in my industry. I hope to continue to grow and help my customers find and sell their "Fine Art".
Late summer 1964, I arrived in Tucson, Arizona as a college freshman, University of Arizona. I was introduced to a then-sleepy desert town. By 1969, I obtained my Bachelor of Fine Arts Degree from the U of A. After a short return to the midwest, I realized very quickly that the Sonoran Desert had ingrained itself in my heart, and Tucson would be my home. I returned and devoted my energy toward a career in real estate, representing my "hometown" to new arrivals.
My training began at the College of Fine Arts at the University of Arizona. In the theater, there is a saying: "no small parts, only small actors". Real estate, for me, has been a continuation in the study of "Fine Arts", there are no "small parts". Every home, no matter it's size is "Fine Art"!
" Every home, no matter it's size is my clients "Fine Art!"
Summary: What Makes Me Different
I have been fortunate to be in front of change in my industry. In 1986, I developed a small company that helped to change the real estate "For Sale" sign forever.
My small company designed the "original Home Info tube", providing "Walk-away" information, in flyer form, on the "For Sale Sign"!
The Home Info tube was introduced at the Trade Convention in New York City, 1986 and the sign was changed forever!
It remains a personal goal to recognize change within my industry. I hope to continue to grow and learn and assist my client with their "Fine Real Estate Art"!
THE COLDWELL BANKER "TEAM"
I am proud to be with Coldwell Banker, the largest real estate brokerage in the world, and the leader in luxury sales.
Advantages of "teams" vs "individual" agents
» When you hire Joan M. Caruso you get Joan M. Caruso
» No re-assignment of your valuable home to a junior agent
» Never an issue with reaching the Principal to discuss marketing and feedback
»
And let me assure you...
» Your home will be my top priority
» I am a full-time agent, available 7 days a week
» My office and home are just a few minutes away
» I have back-up agents available to help if needed
» I have the full support of Coldwell Banker behind me!
» The Coldwell Banker "Team" is here for you.
HISTORY
» Coldwell Banker Residential Brokerage, 1992-present
» Tucson Realty & Trust Company, 1975-1992
» Hidden Valley Realtors, 1973-1975
» 45 years. I am proud of my 45-year Real Estate Career, representing Buyers and Sellers across Tucson, Arizona
Specialties and Certifications
» CRP, Certified Relocation Professional, 1996
» CRS, Certified Residential Specialist, 1993
» Senior Executive Sales Associate
» Global Luxury Property Specialist
» Licensed real Estate Agent, 1973
» Associate Broker license, 1979
Community/Industry Involvement
» Associate Broker License, 1979
» Licensed Real Estate Agent 1973
» Member of the Tucson Association of Realtors 1973
» Alumni University of Arizona, BFA 1969
Geographic Areas Served
All of Tucson including:
» Central Tucson
» Downtown Tucson
» Oro Valley
» Vail
» Sahuaria
» SabbleBrooke