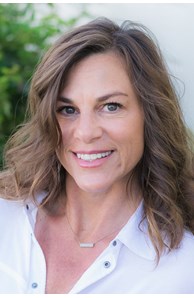 Sales Associate
CalRE#: 01359315
Email
Phone
Office

Aptos

124 Rancho Del Mar, Aptos, CA 95003
More about Gina Wheeler
Business Philosophy
My business philosophy is to treat you like I would like to be treated. This means that what I expect out of a business relationship is what you deserve as well. You expect a quick response by the communication of your choice. Do you prefer text, email, or phone...your response will be quick. On time and presentable is how I will appear each and every time we meet. Your time is valuable and I do not wish to waste it.
Let's talk about honesty...I am sincere and knowledgeable but I don't know everything. I will get questions answered and always keep you in the loop of what is transpiring. A client should never feel left out.
I have a passion for what I do. My clients deserve an excited and enthusiastic agent that strives to make them happy. Ultimately, when you are happy so am I. Let me put my business philosophy in action for you! There is no philosophy that works unless there is action behind it and I am ready to put it to work for you.
Use me for your real estate needs and you will be treated with kindness, respectfulness, dignity, and your experience will have been one that you will treasure.
Areas of Expertise
Gated communities are my specialty
Community Involvement
I am an active participant in all things community. Having three children and working in various industries has enabled me to contribute in the areas of education, sports, and outreach programs. I have volunteered my time in the schools as room parent and have been in charge of various fundraisers for Rio Del Mar Elementary and Aptos High. I love coaching and have been involved with soccer, baseball, and have even coached a flag football team! Kids need an outlet and coaching gives that to children. I have cleaned up our beaches and have spray painted over graffiti.
I will continue giving back to our wonderful community because of all it has given to my family and me.
Personal Background
I am a wife and mother of three children. My daughter is a an Aptos High Graduate and CHICO STATE ALUMNI! I have twin boys who have graduated from there as well. My family comes first and I am lucky to have fallen into an industry where I can balance work and home. I grew up in the East Bay where I attended Moreau Catholic High School and graduated from Cal State University East Bay with a B.S. in Business. I have lived in the small community of Willow Glen in San Jose, the mountain community of Boulder Creek in the San Lorenzo Valley and now reside in the coastal town of Aptos where my family and I have been for 20 years.
My family and I love to travel and have been to Vietnam, Belize, Ecuador, Costa Rica, and many parts of Mexico. We love it here, too and spend a lot of our time off in Sunriver, Oregon.
Most weekends are about getting together with family and friends! We LOVE our sports and on any given night there is a game on our T.V. and a couch load of kids watching it.
In my free time you may find me walking my dogs on the beach, reading, or enjoying time with friends and family. When I can't be found it's usually because I am lost under a huge pile of laundry ;)
About Gina Wheeler
With EXCITEMENT...this is how I approach all phases of life and that includes real estate. From the moment I connect with you, my client, I am excited to begin the journey that will satisfy all YOUR needs. I offer a fresh and honest approach that sets me apart from "the rest". I realize the delicate and personal nature of the home searching and buying process and will help ease your worries with my knowledge and practical approach. Whether you are looking to buy or sell now or in a few years, the journey has begun already...call me so that I can answer any real estate questions you may have.