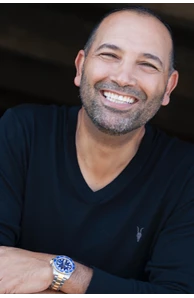 Luxury Property Specialist
CalRE#: 01503342
Email
Phone
Office

Arcadia

15 E Foothill Blvd, Arcadia, CA 91006
#1 Agent in the Arcadia Office and the Entire San Gabriel Valley -- Over $130 Million Sold in 2019
More about Ash Rizk
Currently the #1 Agent in gross sales, not only in the Arcadia Office but also #1 in the San Gabriel Valley for all Agents across ALL brokerages!
Ash Rizk brings EXPERIENCE, INTEGRITY and SERVICE to his clients! With a background in Computer Science, programming and mortgage banking, clients expect and receive the best service in the industry. Armed with a technical and computer based background Ash Rizk guides his clients through their entire transaction quickly and accurately in all stages of the process.

Ash's ability to walk into a property, and balance the energy, rearrange and restage is incredible! Sellers appreciate his attention to detail and commitment in presenting their property at optimal levels. Buyers value Ash's experience and technical expertise to locate the perfect residence and negotiate a price that's a win/win for both parties.

His well-trained eye is amazing: Ash has the ability to transform homes into estates, rooms into stages and space into moments where buyers experience the property.


Ash always wants to be above the rest and at the cutting edge in his profession, using technology to gain and maintain an advantage in a highly competitive real estate market is definitely standing out from the rest.

Providing the highest possible degree of personalized service. Committed to maintain a level of professionalism, integrity and results unrivaled in the real estate industry. Ash has consistently been awarded the Coldwell Banker International Society of Excellence, The highest Award Coldwell Banker recognizes, ranking in the top 1% of real estate agents internationally. Ash brings a tradition of integrity, local expertise, knowledge and marketing innovation in a rapidly changing market. Specializing in selling properties throughout the San Gabriel Valley, San Fernando Valley with distinct expertise in Arcadia and the surrounding areas of Los Angeles. Ash assures his clients extensive knowledge of the marketplace, amp; the highest caliber of professional amp; personalized service available through the use of his extensive marketing expertise includes the satisfactory closing of hundreds of millions of dollars in real estate transactions, he will expose your property to the greatest number of qualified purchasers possible here in the states and abroad in many different countries with emphasis in Shanghai, Hong Kong, Beijing and Guangzhou. Ash will obtain the highest possible sales price in the shortest length of time. He will make certain the selling of your property is a pleasant and satisfying experience.
www.AshRizk.com