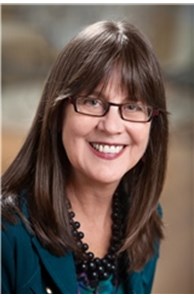 Realtor®
Cal BRE#: 01892156
Email

janet.anderson@cbnorcal.com

Phone
Office

Berkeley

1495 Shattuck Ave, Berkeley, CA 94709
More about Janet Anderson
Business Philosophy


I can help you find the perfect home and navigate smoothly the home buying and home selling process. My references describe me as putting my clients' interests first, being knowledgeable, responsive, effective, organized, patient, tenacious, creative, level-headed, and honest.
I have worked directly with homebuyers and homeowners for over 28 years. I have a wealth of experience working with homebuyers and their real estate, mortgage and escrow agents through the entire home purchase process and beyond. I have closed over a 1,000 escrows as a second mortgage loan agent and program administrator for first-time homebuyer and homeownership programs for local governments, such as the cities of Emeryville, Oakland, Alameda, Concord, and the counties of Contra Costa and Santa Barbara. I successfully ran a consulting business for twenty-two years. I am knowledgeable in state and local homebuyer loan programs and other homebuyer assistance programs, such as mortgage credit certificate programs. I was an active, licensed Mortgage Loan Originator for 3 years.
Education and Training

Masters in City Planning from University of California (UC) Berkeley, with an emphasis in Housing Finance, and a Bachelors Degree in Sociology with Honors from UC Santa Barbara. On-going education in real estate through National Association of Realtors, California Association of Realtors, Coldwell Banker Fast Start and Propel.Community Involvement

I have a demonstrated commitment to creating and maintaining affordable housing opportunities for Bay Area residents. I have been a member of East Bay Housing Organizations for many years and served for six years as President of the Board of Directors. My affiliations include: Housing California, the Non-Profit Housing Association of Northern California, and the California Reinvestment Coalition. I am a member of the Berkeley Association of Realtors, California and National Association of Realtors, East Bay Multiple Listing Service, SFJazz, KCSM, KQED, San Francisco Modern Art Museum, DeYoung and Legion of Honor Art Museums, and UC Botanic Gardens.Personal Background

My interests include jazz, world and latin music, salsa dancing, hiking, yoga, singing, and travel to such far off places as Fiji, Bali, Costa Rica, Guatemala, Panama, Nicaragua, Puerto Rico, Italy, France, Switzerland, Greece, and the Canadian Rockies.Communities I Serve

I serve the communities along the 80 Corridor: the communities north of Berkeley- Albany, Kensington, Richmond, El Cerrito, El Sobrante, Pinole and the communities south of Berkeley- Emeryville, Oakland and Alameda. I have made the East Bay my home for the past 30 years, living in Berkeley, Oakland, and Albany. Why do I love the Bay Area, particularly the East Bay? We are so fortunate to live in a culturally diverse area with natural beauty and temperate climate, with a wealth of arts, music, theatre, and dance. Just a BART ride away are all the benefits of an urban center with the slower pace and better weather that the East Bay has to offer. Some of my local favorites are Lake Merritt, the neon sign at Grand Lake Theatre, Chabot Observatory, Paramount Theatre, Yoshi's Oakland, great restaurants, farmers' markets and neighborhood festivals, the rose gardens, botanic gardens and regional parks, Lawrence Hall of Science, Point Pinole, and the Berkeley theatre district.