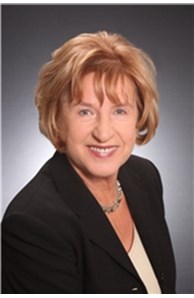 Associate Broker
Cal DRE#: 331689
Email

ERavens@cbnorcal.com

Phone
Office
Connect with Elfie
Designations
Certified Residential Specialist (CRS)
More about Elfie Ravens
Our Message to Buyers and Sellers
BUYERS!
We have a common goal: Making you a homeowner. Let's make it happen!
Ensuring you exceptional service at every step of your home buying process.
Search listings from the convenience of your home.
Be the first to get new listings that match your criteria.
Get real estate market watch updates for listings in your area.
"For Buyers" - Your source for the latest tips, checklists and free reports.
Personal Consultation - Vast experience and knowledge you can rely on.
Financial advice - Loans, Mortgages, interest and tax benefits.
Community information and Utilities.
Find a knowledgeable agent who knows how to get the job done, get a good deal and is responsive to all your real estate needs. Providing you prompt service, personal guidance and professional competence from contract to settlement.
SELLERS!
Allow me to list your home for a quick sale. As a real estate specialist, I know what it takes to sell your home. I bring expert knowledge, valuable experience blended with the latest technology, a well-defined marketing plan, a cohesive network, energy, enthusiasm and the excitement of a job well done. As a graduate of the Certified Distressed Property Institute, I have additional services to offer people who need help. If you owe more than your home is worth, if you have difficulty in making your house payments or other hardships...there is 'Light at the end of the tunnel'. Call me at 650 346 3593 to find out how I can help you!