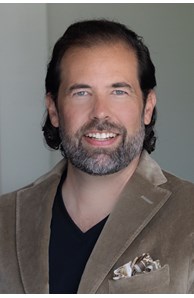 Sales Associate
CalRE#: 01313666
More about Geoffrey Nelson
Top Agent Geoffrey Nelson offers a 20 year track record of marketing and sellling the San Francisco Peninsula's most unique estates. Year after year, his portfolio "defines the market," showcasing homes of rare provenance, prestigious location, and architectural flair. Recent milestones include representation of a $13,000,000+ Hillsborough estate in both 2018 ($13,750,000) and 2019 ($14,100,000). Nelson Luxury Real Estate Group specializes in the Hillsborough, Burlingame/San Mateo Luxury Corridor, with client success stories across the Peninsula in towns such as Atherton, Menlo Park, Woodside, San Carlos, and Belmont.
"Luxury in the Details" is our raison d'être honed on decades of success in high-pressure environments. The real estate market never sleeps, On the MLS or Off the MLS. Discover the tools that differentiate our clients in the marketplace: hyper-local knowledge, off-market connections, and an industry-leading reputation for creative marketing...your modern real estate concierge, defined.
Top flight executives and entrepreneurs and their families benefit from Geoffrey's personalized and detailed outlook as a Peninsula native and 20 year real estate veteran. His client portfolio includes partners from iconic firms such as Hellman Friedman, TPG, Sequoia Capital, Meritech Capital, Gilead Sciences, Hewlett Packard Enterprise, NetSuite, Oracle, Ernst and Young, Visa, Kaiser, SRI International, Franklin Templeton, Facebook, Twitter, LinkedIn, and many more. In a crowded field of local real estate professionals, these clients continue to choose Geoffrey for his differentiated market knowledge, precision valuations, and unrivaled reputation for elegant marketing.
Born in San Mateo and a San Mateo Park resident, Geoffrey maintains well-established local connections with an insider's perspective. He enjoys Bay Area culture with his wife and business partner and their family of five children ranging from pre-school to college! Passions and pursuits include local history, classic jazz of the 1940s-1960s, playing jazz guitar, cinema, Giants baseball, architecture, and a glass of French wine.
For 2020, Geoffrey authored the only all-Hillsborough site at www.HillsboroughBlog.com, which articulates the unique Hillsborough luxury market through the lens of a local and industry expert.