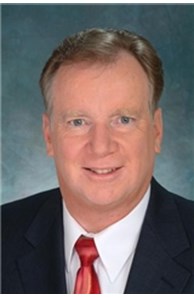 Realtor®
Cal BRE#: 00877893
Email

gregory.strang@cbnorcal.com

Phone
Office
Connect with Gregory
Awards

International Diamond Society
More about Gregory Strang
Comments from Greg's Clients
"I was "temping" as a receptionist in the Redwood City Coldwell Banker office. Getting to know and see almost fifty realtors by working with them proved a godsend. It put me in a perfect position to know whom to choose. My choice was Gregory Strang--and I've had every reason to congratulate myself for that ever since. Not only was the house sold within four days of being listed, but we got more than we asked at very advantageous terms. " - David McDowell Blue
"Greg was instrumental in helping us receive top dollar for the home we sold and in negotiating the best possible terms in acquiring the new home. We were very pleased with Greg's ability to focus on potential problems before they arose and to find quick and satisfying solutions when difficulties did present themselves. Greg is both knowledgeable and personable; his advice was always sound. I would not hesitate to recommend Greg to anyone who needs a good real estate agent to help them in buying or selling their property. " - Charles W. Woodruff
"You stand out as the most "knowledgeable, experienced, hard-working and competent Realtor we've worked with! We really appreciated the breadth and depth of your skills in handling all aspects of both the sale and purchase transactions. You took the time to answer all our questions. When we asked if you would also help us find our new home, we knew that the area we were looking in was not one that you had ever worked in before. But our confidence in you was amply rewarded; within a few weeks, you had a thorough understanding of the area and its real estate market. You listened carefully to our requirements for a new home and helped us find exactly what we were looking for."
- Mark & Barbara Shapiro
"Wanda and I wanted to take a minute to let you know how pleased we were with the outcome of the sale of Wanda's mother's house at 67 Columbia Avenue in Redwood City. You were very thorough, and good at following up with us

What Sets Greg Apart?

Longevity & Experience
For over twenty five years Greg has sold property in a variety of real estate markets. Buyers markets, sellers markets and shifting markets have come and gone, through the years. Greg has successfully navigated fluctuating interest rates, new regulations and ever changing prices. When change is coming, and it always is, Greg knows it. Having a seasoned veteran like Greg as your Realtor is the closest thing there is to having a crystal ball when buying or selling.
Market Knowledge
Greg has lived on the Peninsula (Redwood City, San Carlos, Belmont, San Mateo, and San Bruno) since 1978. Think of him as your resource for information regarding schools, recreation, and the best way to get where you're going, what's happening and where. Having studied real estate and the constantly changing market conditions, he knows the property values. Greg is also known for getting your property ready to sell prior to placing it in the Multiple Listing Service. Time after time Greg has seen that a little paint and moving some furniture can mean a big difference in price.
Technical Skills
Greg has taken hundreds of hours of real estate and real estate related classes. In addition to the 45 hours of Department of Real Estate courses needed every four years (1988, 1992, 1996, 2000, 2004 and 2008) to renew a real estate license, Greg continually takes classes to increase his knowledge and sharpen his skills. Greg has also taught sales training classes to new agents and has been a guest speaker at the College of San Mateo and Anthony's Schools.

Personal Background
Work History
• Real Estate Sales Associate, Prudential California Realty, Leading Edge Award 2002, 2003, 2004, 2005 President Club 2006, 2008.

• Real Estate Sales Associate, Coldwell Banker/Cornish & Carey /Fox & Carskadon. NOTE: CB acquired C&C and Fox.

• Real Estate Sales Associate, Coldwell Banker, Redwood City. Top Selling Agent, Top Listing Agent, and Presidents' Club.

• Senior Marketing Consultant, Cornish & Carey, Redwood City.

• Real Estate Sales Associate, Fox and Carskadon, Redwood City. Awards: Gold Circle, Executive Circle.

• Real Estate Sales Associate, RE/MAX, RE/MAX 100% club (top 1% agents United States). Winner Top Award given to first year RE/MAX agents in the State of California.

• Expressway AMC/Jeep Finance Manager

• Sales Representative, Oakleaf Computers, Northridge, CA. Sold finance-related computer equipment.