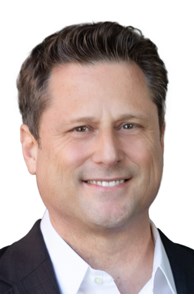 REALTOR®
CalRE#: 02105793
Email
Phone

Market BurlingameOffice

1427 Chapin Ave, Burlingame, CA 94010
About Paul
Designations
Luxury Property Specialist (LPS), NAR certification for online professionalism (e-PRO), Pricing Strategy Advisor (PSA), Real Estate Negotiation Expert (RENE), Senior Real Estate Specialist (SRES), Short Sales and Foreclosures Resource (SFR)
More about Paul Taft
Paul Taft will work hard to get you the best price and terms for your home while making the process smooth and easy. He is a certified Real Estate Negotiation Expert, Pricing Strategy Advisor, Luxury Property Specialist, and San Francisco Bay Area resident of over 40 years who applies results-driven methodology learned in technology sales and business school to achieve optimal results for his clients, whether selling or buying. With extensive experience and local market knowledge, Paul Taft will help you reach lifestyle and financial goals with guidance, analysis and support you can trust in today's changing real estate environment.
Call (415) 215-3692 or email paul@paultaft.com to schedule an appointment today. Paul is always happy and available to answer questions and discuss your real estate goals.
SERVICES
* Luxury properties, single family homes, townhomes, condos, new homes, private and off-market homes, coming soon homes, senior living homes, relocation, move up homes, home downsizing, 1031 exchange, real estate trust sales.
* Listing agent, seller's agent, seller consultation, home value assessment, market analysis, home marketing, home staging, home photography, aerial and drone video.
* Buyer's agent, buyer consultations, first-time home buying, rent vs own financial analysis, home investment analysis, targeted home search, home tours, home offer writing, home purchasing.
REVIEWS
"incredibly responsive and available...now we own the house of our dreams!" - Sarah
"got me the home I wanted for a great price despite intense competition from multiple buyers" - Steve
"integrity, proactivity and proficiency..."top-notch professional in every way." - Aimee
"attentive and caring...we'd highly recommend him!" - Jacob
"we'll definitely use him again for any real estate needs we may have in the future." - Jonathan
"Paul Taft is the man...no question we will be collaborating with future transactions." - Derek
ADVANTAGES
* Sales and negotiations expert with over 20 years of experience and training in the San Francisco Bay Area
* Technical expertise in marketing, digital advertising, software, and analytics
* Rich network of meaningful connections with high-net-worth individuals and local real estate professionals
* Relationship builder who uncovers details, develops bonds, and wins deals
* Knowledgeable about neighborhood dynamics, market trends, hidden gems, and off-market opportunities
* MBA from Cal State San Francisco
* Second generation Bay Area Realtor
* Voracious learner who educates himself daily to best serve his clients
ETHOS
Honest - be transparent, forthcoming and trustworthy at all times
Available - provide personalized 1-on-1 attention readily and generously
Responsive - reply quickly, thoughtfully and thoroughly in all communications
Consultative - listen actively and provide the right guidance and support
Strategic - craft thoughtful success plans mapped to individual client needs and modify as needed
Expeditious - stay in front of timelines and action items
Loyal - always act in the client's best interests exclusively
Professional - exemplary presence, manner and conduct in all situations and communications
Courteous - grateful, accommodating, and flexible in making changes or adjustments where needed
TECHNOLOGY
* Matrix, Paragon, Realtors Property Resource, Realist, and Aculist
* ZipForms, Docusign, Disclosures.IO, and Transaction Manager (HomeBase)
* Zillow, Realtor.com, Trulia, Mlslistings.com and other real estate websites
* Facebook, Instagram, LinkedIn, Google Maps, Nextdoor, and Twitter
* Search marketing (SEM) and search engine optimization (SEO)
* Targeted Digital Media, Property Websites, Virtual Tours, E-Flyers
* Microsoft Office Suite, Google Workspace (Business Suite), Google My Business (GMB)
* MLS query optimization from 300+ available data points, reporting and updates
* Asset management including high res graphics, video, websites, virtual and 3D tours, brochures, cut sheets, ads, and posts
* QR Codes to drive lead capture, traffic, and engagement
* Call to Action (CTA) optimization for digital and traditional media
* Performance tracking and reporting that is detailed with meaningful metrics and analytics