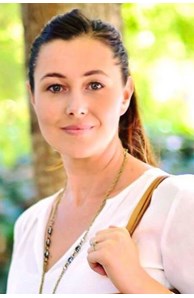 Sales Associate
CalRE#: 01363590
"Connectivity is the key to real estate success"
More about Slava Nelson
As a 15-year real estate veteran, Slava offers the diverse experience and qualifications that few of her peers can match. Excelling in the most demanding markets, Slava leverages her adroit communication and negotiation skills for her clients' success. Slava's track record boasts a spectrum of savvy clientele: from first-time buyers needing the competitive Realtor advantage to accomplished investors seeking to broaden and maximize their real estate portfolios. She holds a Broker's license and conducts business seamlessly in either English or Russian. Slava's language skills and local and international connections further enhance her reputation in our multilayered, cosmopolitan Bay Area.
Whether assisting incoming international clients in the Silicon Valley technology regions, or marketing listings around town, Slava thrives on detailed boutique service. Her background includes proven years at top brokerages such as Prudential Fine Homes, McGuire Real Estate, and Pacific Union. Her rate of repeat clients and past client referrals is exceptionally high, as she fosters trust each step of the way in complex transactions.
For 2019, Slava is excited to broaden the scope of her services with her partner/husband Geoffrey at Nelson Luxury Real Estate Partners. The team works from Coldwell Banker's landmark Garden Center building in the heart of downtown Burlingame.
Slava's recent client success stories include listings and sales in San Francisco, Burlingame, San Mateo, and Atherton, as well as seller/buyer representation in Silicon Valley commute locations such as Fremont, Sunnyvale, and San Jose. Slava's loyal clientele have benefited equally from her expertise extending from San Francisco through the South Bay and East Bay.
Slava's connectivity in the community enhances her clients' success. The ability to relate to the many unique demographics of our market assures a confident and relaxed real estate transaction. Living in Burlingame, Slava enjoys Bay Area Culture with her husband and family of five children ranging from pre-school to High School!