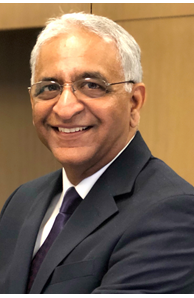 Realtor®
Cal BRE#: 01408854
Email

mahesh.suri@cbnorcal.com

Phone
Office

Cupertino

10105 S De Anza Blvd, Cupertino, CA 95014
Welcome! I am Mahesh Suri, Real estate investor & consultant since 2003
Connect with Mahesh
Awards

International President's Circle Team
Languages other than English
Hindi, Punjabi, Hindi-Punjabi
More about Mahesh Suri
Mahesh has been Active, Full time Real estate consultant and investor serving most of South Bay area since 2003 with special emphasis in Santa Clara County. Mahesh is highly motivated, trustworthy and organized professional willing to go the extra mile & committed to delivering extraordinary service and results to every client. Mahesh becomes not just your real estate agent but your advocate in a transaction. With access to advanced tools and a vast network of resources provided by Coldwell Banker Real Estate combined with his market knowledge and expertise Mahesh gives you the best results on every transaction. Exceptionally loyal clientele, personal referrals and repeat business form the foundation of Mahesh's Business. You need and deserve a guide that excels at process management, negotiation strategies and marketing in a fast paced and complex Northern California real estate market. You need & deserve Mahesh Suri. Bay area resident since 1990, Mahesh knows the Silicon Valley extremely well, this is where he lives, works and plays.

Professional Philosophy:

I recognize that buying or selling a home can be one of the most
important and stressful decisions a person will make in his or her
lifetime. With this in mind, I am committed to providing knowledge and
guidance to my clients and help them feel comfortable and confident
about the real estate process.
My mission is to maintain my reputation of honesty and integrity in
dealing with all clients and business associates, and to always do the
right thing.

Professional Affiliations:
Member of National Association of Realtors since 2003
Member of California Association of Realtors since 2003
Member of Silicon Valley Board of Realtors since 2003
Member Re-Infolink online multiple listing service since 2003
Background:
Bay area resident since 1990. co-Founded and operated Multi-Million dollar operation of a Bay Area travel agency. Regional Sales Manager Canadian Airlines. Numerous Courses in Business accounting, Business Law, Marketing. Continuing Real Estate courses, such as: Agency, Ethics, Trust Funds Handling, Fair Housing, Risk Management , Consumer protection etc.
Enjoyment: Traveling, Cooking, Playing and watching Tennis, spending time with the family
Client Reviews:
"Mahesh is as good as they come. Our family has done 4 transactions with him now and in every one of them there are two things that stand out the most - Mahesh's honesty and integrity. He is very good in providing advise and guiding you in the right direction. The changes he asked us to do in the transactions while didn't seem that important when we started out, made a huge difference for the sales. He helped us price the house correctly in San Jose. When we had give up any thought of owning our next home Mt.View, once again Mahesh came to our aid. He kept watch on the market and picked the house that not only fits our budget but also had great potential. I have been and will continue to recommend Mahesh. And we definitely will go to him for sure in future when the need arises. Whether you are buying or selling, you want Mahesh on your side." TK
""Mahesh helped me sell a house and now a couple of years later he is helping me buy a new house. I had never sold a house before and I really didn't know what to expect or what to do.
I had known Mahesh for years through volunteering together at our respective children's school. I knew I could trust him and I knew that he was very good at his job. But, I had no idea that he would help us stage the house, coordinate cosmetic repairs and even come over with storage bins on moving day! I have recommended Mahesh to all of my friends and I will continue to do so because he's more than a real estate agent; he's a partner in your success in the process of buying or selling your home. Thank you Mahesh!" Nathalie O.
"Mahesh has been helping me with my property needs in the bay area for over a decade. He is incredibly knowledgeable of the bay area real estate market. Last year he helped me sell my property in Sunnyvale. He also worked with me to sell my condo in Mountain View in 2007 and buy the Sunnyvale property the same year.
Mahesh works very hard for all his clients. He is really easy to get along with, and is easily accessible by email and phone. I couldn't be happier with his work!
Some other reasons why I would refer Mahesh to anybody looking to buy or sell property in the bay area and beyond:
- He pays special attention to his client's needs and works extra hard to meet them.
- He gives thoughtful and constructive advice to his clients to get them the maximum advantage.
- He is honest and straightforward and keeps the whole real estate process easy and stress free.
- He is excellent at negotiating and problem solving." RK
"Mahesh is very professional, knowledgeable, HONEST, and hard working. He has a great sense of what it takes to sell a home and is a strong negotiator. I worked with him to sell two homes my parents owned - achieving in excess of the list price. I did some renovations per his guidance which I found to really add value to the price of the home during the marketing process. I highly recommend Mahesh for your real estate needs." VP
''If you are looking to buy a home in the SF Bay Area - Mahesh is your guy! He has years of knowledge specific to the area and he is great to work with. He was with us EVERY step of the way, from when my husband and I first started looking at houses to when we got the keys to our first home together! He is a killer negotiator, he is flexible and makes time for you according to your schedule, he even recommended someone to paint our rooms and epoxy our garage. He truly went above and beyond and we are so grateful for his help for this big life step!! For us the biggest thing was working with someone who was honest and responsive - Mahesh was available for our calls, texts, emails. He always gave us his opinion if we asked, and we're glad we did. He listened to our desires - wants, must haves and introduced us to the perfect property. With his guidance we now have the perfect happy home." Ami
"We were introduced to Mahesh by a friend when we were looking to buy a house in Sunnyvale. Mahesh has taken this engagement to the next higher level and exceeded our expectations. He has done great job. Its superb & excellent from end to end, from point of introduction to closing. Highly recommend him."Indra
"Mahesh helped us with our investment property recently. We started the process by contemplating the type of investment property, budget, location etc. Mahesh is very knowledgeable having helped several clients in the bay area. He guided us through the thought process to first get clarity on our goals and then the area of focus.
With both us working full-time and juggling kids, both me and my husband didn't have a lot of time at hand to spare. Mahesh did a lot of the pre work for us and only took us to the places where we saw the potential. He would research the neighborhood, property, know the motivation of sellers, strike a good relationship with the selling agent and will present the property with a clear list of pros and cons. He was also patient to work around our timelines and made himself available at short notice to show the property as many times as needed.
Once we identified the property, Mahesh helped with the whole process of securing insurance, advertising and even guiding with screening prospective renters.
We knew in Mahesh we will have someone who will care for us for the lifetime of the property we owned, and he lives a 100% up to that expectation. When we are ready to sell this property or invest more, we will sure seek his help again!" Vidhya N
"Mahesh helped us in buying 2 properties. It was a fantastic experience, and it was a great pleasure to work with him. His recommendations helped us get the properties even though we were not the highest bidders. He is very knowledgeable about the real estate market in the bay area. Even after the property transactions closed, Mahesh continues to help us with valuable insights and suggestions when we have questions. We highly recommend Mahesh." SS
"Mahesh helped us sell our home in Los Gatos. It was like magic. We were worried because house needed some work and my wife and I had no time due to our busy work schedules. Mahesh was very professional, he brought his crew of workers to move things around, fixed and painted the house inside and out, professionaly staged it and sold it within a week for more than we expected. Mahesh then guided us with the process of buying a new construction home in Los Gatos. I have known Mahesh for many years, he is a thorough professional. Highly recommend him." Ks B
"Mahesh has helped us with an investment property we purchased.
He educated us through the whole process of property selection ( walked through dozens of properties ) He dissuaded us from buying another property that we liked after he went through the HOA financials and found that due to some legal liability, the HOA was likely to go up substantially post purchase. We would never have dreamt of reading this fine print and actually reaching that conclusion ourselves. He has been a great friend and mentor through the home buying process.
He guided us through the whole tenant selection process and when we still had trouble closing on tenants, he helped find us really good tenants as well - who are still in the property today!
All in all, you will be hard pressed to find a better real estate agent than Mahesh.
What is more - you will make a good friend and genuinely benefit from his advice in many different areas than real estate as well! Ha.D
"Mahesh was an exceptional buyer's agent. Back in 2011, we were bidding in a slightly competitive Saratoga Market and Mahesh struck a good balance between realistic numbers and conservative bidding. The property we purchased came into the market at a high list price. Mahesh noticed that the property would be attractive to us and took us to see it saying that the price would come down to our range. We finally decided to bid on it, and Mahesh suggested to keep the contract very simple so that the offer would look attractive. After winning the bid out of 3 other offers, Mahesh followed up on all inspections etc making sure that the transaction closed smoothly. Even after escrow, we relied on Mahesh for many of the improvement work. Mahesh continued to work for us even though he was fully paid during escrow. He didn't push us in any of the offers that we wrote but was right on the money in predicting what the what the winning bid would look like. He has earned our trust and we strongly recommend him." Nal N