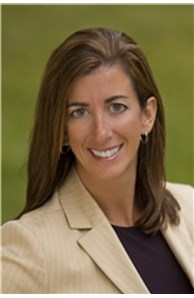 Realtor®
Cal BRE#: 01368739
Email

Debbi@ListwithLevis.com

Phone
Office

Del Mar

3790 Via De La Valle Ste 301, Del Mar, CA 92014
Leave It To LEVIS For All Your Real Estate Needs!
Connect with Debbi
Awards

International Diamond Society
Designations
Certified Negotiation Specialist (CNSA)
More about Debbi Levis
MISSION STATEMENT:
To be a knowledgeable and respected leader in the real estate industry in order to assist people in making an informed decision for their own real estate buying and selling needs; To support their decision and get the job done.
Learn - Continuing Education in order to be ready, able, knowledgeable, and respected.
Listen - To client's needs.
Advise - Client's best interest.
Assist (Manage) - Customer service, manage from start to finish, etc. 
CORE VALUES:
TRUSTWORTHY
Dependable
Reliable
Loyal
Honest
High Energy
Healthy Lifestyle - I take care of myself, I can take care of you!
Motivated
Competitive
Positive - Can Do Attitude!
Fun & Loving - I'm a people person
Educated
Happy - Enjoy Life
Considerate
Doer
Responsible
Real Estate As Part Of My Life
For Debbi Levis, Real Estate is the perfect "fit". "I understand real estate from the personal and the professional perspectives. I grew up with real estate. My mother was a well established, high-profile agent in Ohio. I have purchased and sold homes of my own, two of which have been cross-country relocations. I am living my "dream"; working, living and playing in sunny San Diego. As an experienced, licensed real estate sales associate, love of the outdoors, ability to work with people, and unsurpassed energy, I am ready and able to assist you with your real estate needs."
Community and Family
Debbi Levis is a graduate of The Ohio State University and lives in Carmel Valley. Her daughter is a graduate of Canyon Crest Academy and UCLA. Her son is a graduate of Torrey Pines High School and attends Cal Poly, San Luis Obispo. She is active in the local schools, sports programs and community events.
Leave It To LEVIS for All Your Real Estate Needs!
Debbi knows her community....not just homes, if you want to know where to run, swim, or who to call when your roof leaks, just ask Debbi!
Testimonials
Dear Debbi,
I want to thank you -- and so does Sam - for directing us to such great properties. Because of the wonderful efforts you made to situate us, we can stretch out our limbs, wiggle our toes, and smell the fresh, sweet air!
With grateful appreciation,
Sam & Karen
Debbi is awesome. Would highly recommend her to anyone. Very professional!
Don & Dianne
Debbi was amazing from the day we signed the listing agreement until after our property closed escrow. She was professional and on top of every detail, making the process as simple and easy as possible for us. Not to mention getting us top dollar for our home!
I would never use or recommend anyone else!
Victor & Karen
We would like to express our gratitude and compliments to Debbi Levis and Angie Marcella, also known as the "Dynamic Duo" by my wife and myself. They were without a doubt the major reason for the sale of our previous home and the recent purchase of our new home.
They were a full service realtor team that informed, guided, and represented us making possible our successful transfer from one home to the other. There was a minimum of inconvenience, frustration and anguish on our part and lots of laughs and enjoyable moments with these two outstanding Coldwell Banker Realtors.
These ladies always represented the best examples of professionalism in the residential brokerage field and we felt blessed to have them working with us.
Sincerely,
Roger & Terri
Debbi,
I want to thank you for your excellent job on the releasing of the Del Mar Condo. As ever, you handled this very professionally.
I wish all transactions went this smoothly.
Again, thanks,
Mike
Testimonials
To Whom It May Concern,
I had the pleasure of working with the best Realtor in North County when I chose to work with Debbi Levis of Coldwell Banker. I had been looking, very actively, with another agent for more than six months. Had even written two offers that were rebuffed.
Then Debbi and I got connected.
Quickly, she got the measure of what I wanted, and the moment a particular home went on the market, she took the initiative to schedule a visit. Working together, with the market research and her intuition and savvy, we put together an offer within hours of the house tour. A competitive offer, minimum pre-conditions, and a short leash... got the deal done for a price that was 20% below competitive market prices. And that was only the beginning.
Throughout the purchase process through closing, Debbi continuously stayed on top of every detail of the process coordinating loan issues, escrow issues, and inspection issues. Everyone who came into contact with her was as impressed with her attention to detail as they were with her fantastic personality. Nobody does this job better, or is a better resource for a prospective home buyer or seller.
Russ