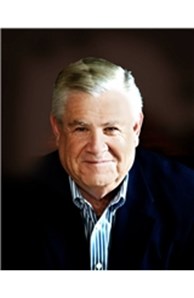 Realtor®
CalRE#: 01915649
Email

JeffKaneRE@gmail.com

Phone
Office

Del Mar

3790 Via De La Valle Ste 301, Del Mar, CA 92014
More about Jeff Kane
Professional Background
Mr. Kane is President of Continental Pacific Development Company. Continental Pacific builds commercial shopping centers, office complexes and multii-family residential housing. Mr. Kane is currently Vice-Chairman of SanCal for the County of San Diego. Past member of the Board of Directors of the Humane Society, Children's Hospital of San Diego, President Emeritus of The North Coast Repertory Theatre, past Chairman of the Board of The Youth Support Institute of America, past member the Board of Ivy Ranch Park, past President of The Solana Beach Chamber of Commerce. Who's Who in American Universities and Colleges, Who's Who in American Business. He has been a Certified Review Appraiser since 1998. San Diego County 2000 Philanthropy Council Volunteer of the Year. Past member of the Board of Directors of Building Industry Council. and International Council of Shopping Centers. 2000 San Diego County Philanthropy Award, Vice-Chairman SANCAL (San Diego County Asset Leasing Corporation), President Emeritus, North Coast Repertory Theatre, Past President Solana Beach Chamber of Commerce, Past Chairman Youth Support Institute of America, Board of Directors of San Diego Humane Society, Board of Directors of Ivy Ranch Park, Board of Directors of Childrens Hospital of San Diego, Board of Directors, Building Industry Association, Board of Directors International Council of Shopping Centers
Testimonials
RELOCATED TO SAN DIEGO
I recently relocated to San Diego from Los Angeles after accepting a new job. I was interested in purchasing a home; however, my knowledge of the San Diego real estate market was limited. I inquired with some of my colleagues and they suggested that I contact Jeff Kane at the Coldwell Banker office in Del Mar. After meeting with Jeff, he immediately began familiarizing me with the local market. He compiled a detailed analysis of the market and made it very easy for me to understand the landscape. As a result of their thorough analysis, I was able to make some very informed decisions before making such a significant investment. In addition to being very experienced in the San Diego real estate market, I also found Jeff to be highly competent, knowledgeable and a caring professional. I immediately felt very comfortable with him during our very first meeting and soon knew that I was in good hands. I was very impressed with his genuine interest in getting to know me on a personal level as opposed to simply trying to make a sale. Finding a home in a new area can be a highly stressful and trying process; however, Jeff helped to make it an enjoyable one. Not only was I successful in finding a beautiful home, I also was able to establish a new friendship with Jeff that continues to this day.
Michael Phillips
GREAT RENTAL ADVICE - THANKS!
We recently moved to our new home in Del Mar and decided to rent out our old home also located in Del Mar. When we needed to find a high quality tenant for our home, Jeff Kane provided top notch expert advice and quickly found us an outstanding tenant. We were completely pleased with Jeff's professionalism, honesty and the outstanding results he achieved. We would very highly recommend Jeff without any hesitation.
Teresa and Bob Halleck
Del Mar, California
Testimonials
THANKS A MILLION!!
This was my first home buying experience and I didn't have a concrete idea of what I was looking for, neither did I know much about the whole process of purchasing a house. Jeff made me feel more confident even in our very first meeting. He patiently walked me through the process and assured me that I would have their full support to the end. Almost a week after our first meeting, I started looking at properties. Little by little I started getting a sense of what I was looking for and where. Despite knowing that the real estate market was essentially a Seller's market", I never felt any pressure to make a hasty decision. On the contrary, during the whole process, from start to finish (close of escrow) I felt that Jeff was there for me. He returned my calls, texts, and email even on Sundays and made sure I remained optimistic. It finally paid off and I found the house I had been looking for all along. I checked out the property from outside one day before the open house and let Jeff know that I liked it very much. So when I met at the open house, the offer was ready to go! To cut a long story short, I ended buying the exact same property in spite of the fact that there were several other competing offers. Later on the listing agent said that one of the reasons they accepted my offer was my agents easy going attitude and personality and I completely agree with him. Thanks to Jeff's hard work, patience, persistence, and experience I own a beautiful house in my favorite neighborhood in San Diego. I don't want to make this too long so no one bothers reading it, but I couldn't have asked for better people to work with. I am very happy with how this journey came to an end and I wouldn't hesitate to introduce family/fiends to him. Thanks again and best of luck to you.
Amirreza Khajehnasiri
Testimonials
THANKS AGAIN FOR YOUR HELP!
Dear Jeff, My wife and I would like to sincerely thank you for all your real estate advice. During the past five years you have helped us purchase four commercial and residential properties in the Lomas Santa Fe area and Rancho Santa Fe. Due to your excellent advice and direction we have saved a great deal of money that allowed us to fully pay for our son's college tuition.My wife recently reminded me that during our negotiations you called us daily to update us on the progress of our transaction. As President of Lomas Santa Fe, you could have easily had one of your employees call us, but you always did that yourself. That has always impressed us. Your care about your clients is a trait not often found today in many real estate professionals. We sincerely thank you for your help and we will always recommend you to all our friends.
Sincerely,
John and Anita Walker
Rancho Santa Fe
OUTSTANDING JOB !
Jeff Kane was of great assistance to my husband and myself this last year. In addition to helping us find our dream home he managed to sell three of our other properties in a down market. He was always available and creative in his marketing. His experience and skills made the difference in turning offers into sales. We would highly recommend Jeff to anyone interested in purchasing or selling their home.
Cynthia Chihak Denton, Steven Denton
Testimonials
THANK YOU SO MUCH!
My husband contacted Jeff in March 2013. We were on a time constraint and a budget. Themarket was highly competitive, and to make things even more complicated, I was on deployment. Jeff spent almost every weekend and many week nights with my husband andkids showing homes while trying to keep me in the loop via email. During that time Jeff probably put more miles on his car and used more gas then his commission returned. Jeff was always supportive and thorough. He consistently went over and above to make sure that our offer was considered and always treated us like we were his top priority. His dedication and commitment to finding the best possible home for us made us feel comfortable in a time when ease of mind was not easily achieved! We ended up finding not just a house, but a home. A home within our budget and in the school district we wanted. It doesn't stop there. Jeff has kept in contact to make sure that the move in went well and that we are happy with our home.Jeff's professionalism, persistence and honest, genuine good nature made us feel like wewere working with a friend and not just a realtor.
Thank you for everything!
Elle Spivey
Testimonials
FEELING LIKE I STOLE HOME!
I would like to express my sincere gratitude for your overwhelming support and assistance in helping me purchase my first home. In addition to all the time you took helping me through the home buying process, which included long weekends and more than several weekdays looking at houses usually given to you by myself with very short notice, there was a great mental support that kept me looking past the frustrating moments. The process took a bit longer than I expected, but no matter what, there was a continued support, encouragement and willingness to always go the extra mile. I never felt pressured to act too quickly. Through my home buying experience the market was very unpredictable and changed rapidly. In the end I got exactly what I was looking for, and your constant evaluation and knowledge of the market paid off. Having someone like yourself that understood this, and was always keeping me up to date was very rewarding and a constant reminder that you looked out for my interests. I would definitely recommend you to anyone I know that is looking for a home.
Thanks again!
Brad Jurkowski
Carlsbad, CA
Community Involvement
Mr. Kane is currently Vice-Chairman of SANCAL (San Diego County Capital Asset Corporation) appointed by the San Diego County Board of Supervisors. Mr. Kane has been on SANCAL for 13 years holding numerous positions. He is also past President of Solana Beach Chamber of Commerce. Mr. Kane is past Chairman of the Board of The Youth Support Institute of America and President Emeritus of the North Coast Repertory Theatre in Solana Beach. He has also served on the Board of Directors of Childrens Hosptial, Ivey Ranch Park in North County and the San Diego Humane Society.