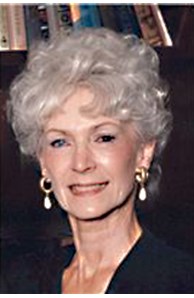 Sales Associate
CalRE#: 00607665
Email
Phone
Office

Del Mar

3790 Via De La Valle Ste 301, Del Mar, CA 92014
Awards

International Sterling Society
Designations
Luxury Property Specialist (Luxury Specialist)
More about Jo Ambrogio
Profile:
Started selling new construction for my husband, a builder in Arizona in 1970. Joined a local Real Estate firm in 1973. Moved to San Diego Christmas of '76 and joined a Del Mar Real Estate firm May 1977. Received Top Honor Awards and in 1979 started Ambrogio Realty. I joined REBA in La Jolla in 1980, and have been an agent with Coldwell Banker since 1994.
Have been honored with Presidents' Elite Award (4% Nationally).
An agent who has been referred to as the Agent's Agent. I have been retained by licensed Real Estate Agents to list and sell their properties.
A native New Yorker who is tenacious and tireless and does not quit until the transaction is completed. As a result most of my clients have become repeat clients and personal friends.
Client Testimonials
Wow! Thank you for being such an energetic person. We very much appreciate your "get it done" method of operation.
We followed your lead on making the house ready to sell, and our efforts (especially yours) have paid off. You sold our house at our original list price in 4 days. Again, Wow! is what comes to mind. A million thanks!
John & Mary Wharton
I am so appreciative of how professionally, effectively and cheerfully you handled the sale of my house. You stayed focused on achieving the objectives we jointly set at the beginning of the sales process. You used your experience and contacts to maximize the exposure of my house to potential buyers and even left your family's Easter dinner to "show" my house to a potential buyer. And then, when the buyer insisted on an extremely fast close and I decided to "go for it"; you helped us expedite all activities to ensure a timely close.
I applaud you for your dedication and willingness to do whatever it takes to achieve a successful sales transaction. If anyone needs a reference for you and your services, I would be happy to act as a reference for you.
Kathie Layton
We recently sold our home and purchased another using the services of Jo Ambrogio. While we have heard many stories of complications and problems arising during the conduction of such transactions, our experience with Jo made the whole process seem almost effortless. She kept us well informed as to what steps needed taking and communicated with us daily in terms of the status of the various transactions. Her professional demeanor, cheerful albeit business like manner, and her knowledge of real estate procedures gave us a tremendous feeling of confidence that our interests' were being looked after.
Sould we have the occasion to buy/sell again in this area, we would want to have Jo represent us again.
Sincerely,
Kenneth R. Heilbrunn, M. D.
Wynne Heilbrunn
In the current business environment where high-tech seems to replace high-touch, and solid relationships have taken a back seat to lifeless, automated procedures, it is refreshing to reflect on the recent association with Jo Ambrogio.
I actually consider it a privilege to have had the opportunity to work with Jo; thus I feel compelled to express to you my highest regards for her performance. With Jo, a unique combination of professionalism and personal commitment was always the cornerstones of our dealings. Hence, my confidence in the entire real estate transaction was never in doubt.
Given this experience, I would not hesitate to recommend Jo to my associates and friends, and hope that I have the opportunity in the future to personally work with her again.
Lynn R. Kunkle