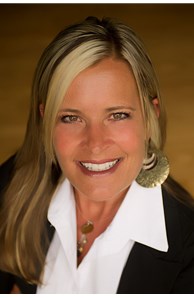 Finance-Accountant
CalRE#: 01901464
Email
Phone
Office

Del Mar

3790 Via De La Valle Ste 301, Del Mar, CA 92014
More about Tracy Sheppard
Welcome!
My name is Tracy Stroobosscher and I am so excited to be a part of the Coldwell Banker Carmel Valley office.  The Coldwell Banker Carmel Valley office is very unique due to the exceptional team of people that work together to provide each client the smoothest process whether it is buying or selling real estate.  I know that in each real estate transaction there are many issues that can arise and no two transactions are the same!  I am here to walk you through the home buying or selling process, and to deal with all the surprises that may arise.  I absolutely love the business of real estate!  Even before I became a Realtor I would spend hours online searching properties to find homes that might be of interest to friends.  I understand how emotional the home buying process can be, and how important it is to find the "perfect" home.  I would love the opportunity to invest in YOU to help you find the home that fits exactly what you are looking for!
Education and Training

I attended the California School of Real Estate and have a BA from Concordia University.  I love attending continuing education to expand my knowldege and expertise in real estate.  This is such a great time to buy a home due to so many great deals on the market, as well as the excellent interest rates and mortgage programs that are available.  The number of forclosures and short sale properties on the market today provide the buyer with an opportunity to get amazing deals on different properties.  I would love to walk you through this process and help you get the house of your dreams!
Why Am I Different?

I have been very blessed to have several mentors in real estate that I have learned just how to make you, my client, get the best experience possible while at the same time, getting the results you want.  I am not able to rest until the job is done.  When I hire someone to perform a service for me, I expect to be a priority to them until the job is done.  THIS IS WHAT YOU WILL GET FROM ME!!!  I will be persistant, I will negotiate and I will get you the results that you want.  You will be my priority!
My Background

I was born and raised in California, and have lived in the cities of Santa Rosa, Santa Barbara and finally settled down here in the best city in the world...San Diego for the past 19 years.  I earned a Bachelor of Arts degree from Concordia University, and have had a wonderful career as a Registered Dental Hygienist.  I spent many years in the same dental office in Pacific Beach and have always taken pride in providing the best service possible to all my patients.  I have had such a long term business relationship with so many of my wonderful patients that I truly consider them friends.  I always put my clients needs as my number one priority!  The biggest compliment I can receive is when a client or a patient refers a friend to me!  I have been blessed to have many referrals over the years! 
 Over the years I have bought homes, fixed them up and sold them.  I absolutely love dealing with real estate!  In the process I have learned to paint, fix plumbing, lay tile, lay laminate flooring, grout, patch drywall, install appliances, install baseboards and many other FUN jobs that come along with renovating a home!  I love to get in there and attack a difficult job.  I love any challenge and I bring this same attitude to my real estate business.  
 I would love to have the opportunity to meet you and show you just why I will bring you the results you want, and will take some of the stress out of the home buying/selling process.   
All About Me!

 I am married and the mom of 3 great kids.  I have a son at Torrey Pines High School, a daughter at Carmel Valley Middle School, and a son at Solana Pacific.  I live right here in Carmel Valley and absolutely love being a part of this community!  Most mornings at 5:30am you will find me either at the PAC (Pacific Athletic Club) or out running on the streets of Carmel Valley or Del Mar.  I love to start my day early with a good jolt of a workout!  I love running half-marathons, but have no desire to ever run a full marathon!  I enjoy boating with my family and wakeboarding is one of my favorite activities.  I also enjoy reading, watching the Chargers, walking along the beach in Del Mar and hanging with my kids. 
 I am a huge supporter of our wonderful military, and love helping military families!  I come from a military background, with family members who served in the Air Force, Army and Marines.  I am the proud sister of a Marine Pilot who has been stationed in Florida, San Diego and North Carolina.  I undertand the stress of buying and selling a home while a spouse is deployed, or just the stress of having to relocate and uproot children from schools and friends.  It is so important to have guidance and support through the stress of moving!  I would love to earn the privilege of working with any military family that needs to buy or sell a home. 
I have been involved in volunteering with the YMCA and the Boys and Girls Club as a vollyball coach for several years.  I have also been involved with the Great Strides-Cystic Fibrosis Foundation for the past 13 years.  I love working with kids and have spent many years volunteering with kids at my church and have started working with a homeless outreach group that works in Downtown San Diego.  
Communities I Serve

I love finding properties for my clients in the communities of Pacific Beach, La Jolla, Carmel Valley and Del Mar, as well as all of North County San Diego.  I would love to earn the job of selling your property in any of these communities as well!