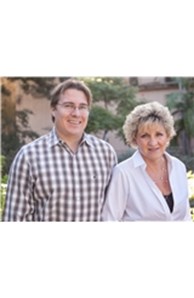 Sales Associate
Cal DRE#: 00887068
Email

janet.mccollough@camoves.com

Phone
Team
Office
Connect with Janet
Designations
Luxury Property Specialist (Luxury Specialist)
More about Janet Mccollough
38 YRS SELLING REAL ESTATE - JANET MCCOLLOUGH & KYLE MURPHY
38 YEARS OF COMBINED EXPERIENCE SELLING REAL ESTATE JANET MCCOLLOUGH AND KYLE MURPHY WORK HARD IN PROVIDING FIRST CLASS SERVICE TO THEIR CLIENTS.
PRODUCTION AWARDS
PRESIDENT'S CLUB 1998 & 1999
PRESIDENT'S CIRCLE 2000
INTERNATIONAL PRESIDENT'S CIRCLE 2001, 2002, 2003, & 2004
INTERNATIONAL PRESIDENT'S ELITE 2005
PRESIDENT'S INTERNATIONAL CIRCLE 2006
BRONZE SOCIETY AWARD 2007
DIAMOND SOCIETY AWARD 2008, 2009
PRESIDENT'S ELITE AWARD 2010
STERLING SOCIETY AWARD 2011 & 2013
DIAMOND SOCIETY AWARD 2012
PRESIDENT'S CIRCLE 2014
ORGANIZATIONS
MEMBER OF THE NATIONAL ASSOCIATION OF REALTORS
MEMBER CALIFORNIA ASSOCIATION OF REALTORS
NORTH SAN DIEGO COUNTY ASSOCIATION OF REALTORS
ENCINITAS CHAMBER OF COMMERCE
NATIONAL ASSOCIATION OF INVESTORS
RB STOCK INVESTMENT CLUB
COLDWELL BANKER PRESIDENT'S CLUB
PRESIDENT'S INTERNATIONAL CIRCLE
PRESIDENT'S ELITE - TOP 3% IN THE NATION
MASTERMIND NETWORKING GROUP
LOTS & LAND SPECIALIST Plus New Home Sales
LOT AND LAND EXPERT WITH OVER 26 YEARS EXPERIENCE SELLING RAW LAND
EXPERIENCE OBTAINING ENTITLEMENTS
CONDO CONVERSIONS
BOUNDARY ADJUSTMENTS
KNOWLEDGEABLE IN CITY PROCESS FOR TENTATIVE AND FINAL MAPS
EXPERIENCE IN BUILDING HOMES
NORTH EAST LEUCADIA NEIGHBORHOOD HOME SPECIALISTS
JANET HAS LIVED IN THE ENCINITAS AREA SINCE 1972 AND HAS BEEN ACTIVELY SELLING COASTAL PROPERTY SINCE 1985, SHORTLY BEFORE HAVING SON IN 1986. OUR GOAL IS TO PROVIDE CLIENTS WITH THE BEST SERVICE POSSIBLE. WE SPECIALIZE IN RESALE HOMES THAT ARE LOCATED IN THE NORTH EAST LEUCADIA AREA. THIS IS OUR FARM AREA AND WE ARE KNOWLEDGEABLE ABOUT EVERYTHING GOING ON IN THIS AREA. WE KNOW WHAT IS IN THE PLANNING STAGES.
SPECIALIZING IN HOMES AND INCOME PRODUCING UNITS
WE SPECIALIZE IN NORTH SAN DIEGO COUNTY COASTAL PROPERTIES
WE FOCUS ON SINGLE FAMILY DETACHED AND ATTACHED HOMES IN NORTH EAST AREA OF LEUCADIA.
JANET HAS SPECIALIZED IN THIS AREA FOR OVER 26 YEARS, AND HAS SOLD MANY OF THESE PROPERTIES DURING HER REAL ESTATE CAREER.
WE CURRENTLY LIVE IN CARDIFF AND ENCINITAS. WE KNOW THE MARKET THERE AND ALSO LEUCADIA AND OLIVENHAIN.
WE HAVE ALSO WORKED EXTENSIVELY IN MANY OF THE NEIGHBORHOODS OF LA COSTA, CARLSBAD, SOLANA BEACH AND SAN MARCOS.
WE ALSO WORK WITH MANY INVESTORS AND HAVE EXPERIENCE SELLING INCOME PRODUCING DUPLEX AND MULTIPLE UNIT PROPERTIES

CLIENT LIST & TESTIMONIALS
THE FOLLOWING IS A PARTIAL LIST OF OUR CLIENT BASE:
WESTERN PACIFIC HOMES
TOM GUY JR. APPRAISER
DAVID LEIGHTON
THE BRESSI DAUGHTERS
WILLIAM GISH III
CHUCK AND JOAN ADES
DAVID GRAY & DAVID SMITH G&S BUILDING & DEVELOPMENT
RMCI DEVELOPMENT
PETER J. REYNAGA
GRACE ROBIRDS
STANDARD PACIFIC
RANDY & BETSY PENE
MARK ATEFI
MR. & MRS. RICHARD LOWERY
MR. & MRS GAYLORD LEEPER
MR. & MRS JAMES CUTRI
MR. & MRS BRIAN FRITZ
CHRIS & DAVID KOLB
MS. MARY CLUTTER
CAROLE BADT
LISSA SPICER
PAMELA SEARLES
GLEN MORTENSEN
ELMA MAUS
MICHEAL DICKS
CRAIG ARNOLD
JACQUELINE COOK
MYRON DALSETH
DONNA BEANLAND
LINDA LUMSDAINE
IRENE FORD
BRUCE WIEGAND
MR. & MRS DENNIS WENGER
MIKE CARDER
JANET WENDEL
MR. & MRS MIKE TRULL
MR. & MRS WILLIAM PERRONE
MR. & MRS JOHN HUNG