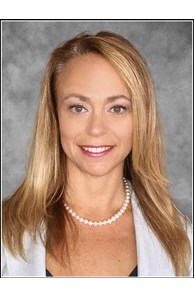 Realtor®
Cal BRE#: 01322325
Email

Tanya.Jovanovic@att.net

Phone
Office
More about Tanya Jovanovic
My Philosophy
Trust and accountability are the two vital elements I provide to my clients to ensure exceptional customer service in any industry. I believe in striving to always exceed my client's expectations and establish lifetime relationships.
Whether it's to find you the perfect home or the best restaurant in town, I am committed to fulfilling your needs before, during and after every transaction. Purchasing or selling a home is one of the most decisions you will make, so trust a professional to get the job done.
Licensed since 2001, I am your ideal Realtor Consultant to represent you with all your real estate needs in America's finest city!
Constant referrals are signs of success...
Client Testimonials:

"Her communication skills and attention to details are second to none!" ~ Ricardo
"Completely invested at all times and professional on every level, her conduct ensured our needs were met and the best outcome would be achieved for our family" ~ Marija
San Diego's quality of life is the key to living a healthy, happy and long life. The city has the ideal climate, beautiful sandy beaches, business opportunities, great schools, shopping and restaurants, all within friendly and safe residential communities. I've been a resident of San Diego since 1987 and I wouldn't live anywhere else in the world!
"Quality of Life is Happiness!"