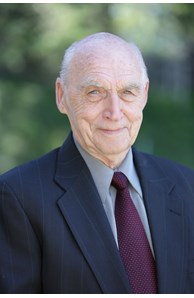 Realtor®
Cal BRE#: 00685898
Email

barry.oates@cbnorcal.com

Phone
Office
More about Barry Oates
Business Philosophy
I strive always to provide an extremely high level of care and service for my clients throughout their transactions. I also strongly believe that an agent must absorb all the many difficulties and problems that arise in most real property contracts, and ensure minimum stress for their clients.     
Training & Experience

I have many years experience in California real property transactions. The  fast moving and hot markets of Westside Los Angeles, Santa Monica and Sacramento taught me many lessons, and underscored how essential it is that the buyers and the sellers have a steady and absolutely reliable agent represent them-one who will provide a truthful point of reference at all times. 
Attention Homeowners:
If you intend to sell your property I will provide a complete market analysis, and offer helpful suggestions to assist you in obtaining the highest price and most favorable terms. I will also explain the vast marketing systems used by Coldwell Banker that will ensure maximum exposure to every potential buyer. All the disclosure documentation needed  will be carefully explained and completed. All purchase offers made will be carefully reviewed and explained. When an Escrow is opened every detail will be tracked and checked with the most rigorous control.  
TESTIMONY: " I wanted to formally thank you for all that you did to effect the sale of my Mother's house. You were very professional in our interactions, and you provided an excellent level of service. Your work ethic is admirable. You promised service at the outset and you certainly delivered." Kikuyo M. 
Attention Buyers:
If you wish to buy a property I can help you identify areas suitable to your needs. I will also assist you in finding the best properties and making offers. Also, I will help you understand the many financing options available and vigorously present any offer you make- faithfully looking  after your interests throughout your escrow. 
TESTIMONY: "I just wanted to take the time to thank you for all your help and effort in finding us the perfect home. You really took our needs and wants into consideration. You turned a time that could have been overwhelming into a smooth and pleasurable experience. I found you to be honest, reliable and readily available to us even after the sale was complete" Arlene F