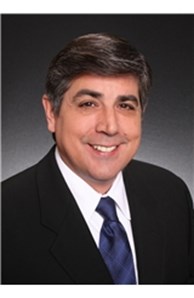 Realtor®
CalRE#: 01177550
Email

cliff.andrade@cbnorcal.com

Phone
Office

Fremont

3340 Walnut Ave Ste 110, Fremont, CA 94538
Connect with Cliff
Awards

International Sterling Society
More about Cliff Andrade
Professional Philosophy
I often hear the expression "You can't please everyone." I don't believe this to be true. A person can do anything if they are truly committed to their goals. I have achieved a 100% client satisfaction rating for close to two decades in an industry that can be difficult to maintain such a record. Here is why:
I believe your word is your bond and that any promises made should be kept, in no uncertain terms.
I believe a Realtor should exemplify honesty, integrity, professionalism, and courtesy. These are not just words and should be incorporated into one's life, inside and outside of the work environment.
I believe a Realtor should explain, word for word, every document presented to their clients.
I believe a Realtor should respond promptly to their clients inquiries at all ours of the day and night.
I believe a Realtor should be present the entire transaction. And this includes being present at all inspections, appraisals, and walk-throughs.
Most important, I believe a Realtor should be more than just a Realtor. A Realtor should also be a confidant, advisor, and family friend to their clients.
Professional Standard
Many real estate agents know the tricks of the trade, few know the trade. This is where I stand out.
For over a decade, I have been providing the highest standard of quality service, knowledge, and advice to the clients I represent. I never forget that this is the most important investment of their lives and should be provided the easiest and smoothest transaction possible to ease their concerns during what can be a stressful time.
During the past 23 years I have been, for volume sales, awarded the Bay East Assoc. "Masters Award, The Coldwell Banker "International Diamond Society", and "Presidents Club" Awards.
The most important award I have received is the gratitude and friendships formed with the individuals/ families I have had the pleasure of representing.
By having a strong belief in this mindset, I have been able to maintain my 100% Client Satisfaction rating for the past eighteen years.
Personal Background
Prior to my current adventures in real estate, I was once an executive chef. Being a chef early in life taught me many valuable lessons about true customer service. I think this is why becoming a Realtor was such an easy transition. Being a genuine "tempermental Chef" allowed me to set the highest standards for the clientel who graced me with their patronage.
I remember that everytime I hired a new employee, they had to memorize one simple phrase:
"Serve one great meal and they will tell their three closest friends. Serve one bad meal and they will tell everyone they ever meet for as long as they live."
I apply this phrase to all aspects of my professional life, thus I feel I have risen to the top in regards to providing an unparallel quality of service and dedication.
Professional History
Real Estate Experience:
Real Estate Salesperson 1994 – 2017 Coldwell Banker, Fremont, California
• 23 years as a full-time Realtor at Coldwell Banker- Attorney Recommended Probate/ Family Trust Realtor
• Managed over 400 hundred real estate seller & buyer contracts/closings.
• 100% client satisfaction on every transaction since 1994.
• "Top 100" Sales Associate for the San Francisco Bay Area Region.
• Distinguished recognitions such as Master's Club, President's Circle.
• Award winning Realtor for volume sales from 1995 to present.
• Completed Coldwell Banker Management Assessment Program in 2010.
I have been on the Coldwell Banker President's Council, which met regularly with the regional President, to offer/recommend ideas to better serve our clients, community, and ideas to promote the highest ethical standards for our agents.
Testimonials
If there is a better realtor, I'd like to meet him. - Mr.and Mrs.Stoefflor
I would recommend Cliff specifically. He has done an A+ job for us. He is considerate, concerned, involved proactive, and and has worked hard to prove his worth. A big Thanks! - Mohsin and Naheed Husain
Both my husband and I were very pleased with Cliff Andrade. He walked us through every aspect of the purchase of our home. He is an asset to your company in every way. We have found a Realtor for life. - Joel and Moesa Moore
I have dealt with a few agents in the past and have heard stories. Cliff made the process much easier than had ever imagined possible.
- Jason Underwood
Absolutely professional service. We felt exceptionally well represented throughout the process of selling the house. - Richard Vullo
Cliff is fantastic. Great for first-time home buyers! - William Perdue and Kellee Breaux
I feel fortunate to have chosen such an excellent real estate agent. The best ever! - Kathy Sepulveda
Cliff's name was listed in the Trust Agreement as one of three agent's to consider for the Family Trust sale. My lawyer felt he was the most capable and knowledgeable she was right. - Dorothy Fuller
Cliff made the home buying experience a joy and his follow-thru allowed us to go from looking toclosing in under 25 days! Thanks! - Chuck and Theresa Sterbis
Cliff is the rare person that I meet that is so good at what he does, it's almost scary. We would definitely work with him again in the future. - Min Hank Ho
Outstanding service from a knowledgeable agent who stayed on top of the market. We were very pleased and will use Cliff again! -Richard and Sandra Jameson
Cliff was the best Realtor we've ever met. He is a true professional. - Sanjiv Patel
Attorney recommended Cliff. Cliff is one of the best Realtor's ever. Cliff is way above outstanding! - Melody Bellmore