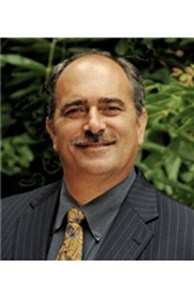 Sales Associate
CalRE#: 01063248
Email
Phone

Market Half Moon BayOffice

225 S Cabrillo Hwy Ste 105B, Half Moon Bay, CA 94019
More about Grant Walters
Professional Experience:
Grant is a "Global Luxury" level agent at Coldwell Banker. He joined Coldwell Banker in 1989 and was awarded "International Diamond society" level status in 2020. In his over 30 years of Real Estate sales experience he has sold land to builders, farms to farmers, and has owned and sold commercial properties and been member of the Main Street Merchants group in Half Moon Bay. His primary business has been the listing and sales of residential homes from San Francisco to Mountain View. His primary area of expertise is the San Mateo County Coastside. Prior to joining Coldwell Banker, he had worked as an assistant to his grandfather, a realtor in Hawaii. He has also worked selling time for KHBC Television and for Tropical Visions in the creation of Television commercials, while completing his college education. Prior to entering Real Estate, he worked for Wes Pepper Construction and Hyland Hogan Builders; both builders in the Half Moon Bay Coastside area. Prior to that, he worked at American Airlines as a Customer Service Agent.
Education
Half Moon Bay High School ( sports Hall of Fame ), University of Hawaii at Hilo, Bachelor of Arts, Business, California State University Chico, Member of Brian Buffini World Class Real Estate Coaching and Training, Global Luxury home sales certified.
Professional Philosophy
"Growing up in the Half Moon Bay area, my father was the town doctor. He made house calls, delivered babies and cared deeply about what was happening in the lives of his friends and patients. In my Real Estate practice, I learn all I can about what is happening in the lives of my friends and clients before I suggest what opportunity they might consider. Like my father, I feel I must be honest and accurate with people so that they can best make the important decisions in their lives."
"Knowing the inventory is the key to success in Coastside Real Estate, so I never miss touring properties. Going beyond what is expected to help my clients has become my trademark. "Pulling a grant", is what my peers call the extra care that I provide. From helping my clients come to terms with the passing of a loved one or getting our hands dirty while preparing a home for sale; it is all part of working together to reach a goal. Sometimes, helping someone decide not to buy or sell, is the best decision of all.

Personal Background:
Grant was born in Half Moon Bay and lives in El Granada. He is married to celebrated fine art photographer, Tamara Trejo. Tamara Owns and operates Moon Mothers Nursery and Emerging Space (For Women) in Princeton. They have Two sons, Wesley (now in the graduate program at Cal State East Bay) and David ( who now resides in San Jose). Grant is known as a professional level harmonica player and vocalist and has been the music producer for the Dream Machines Show Concert ( a charity that benefits the Coastside Adult Day Health Center in HMB) for over 30 years. He produced the the Concerts for Cancer awareness at the HMB Brewing Company and was the founder of the Miramar Blues Club and Musicians Showcase. He has a little been a league coach and has coached football for the Cougars at HMB high school. Over the years, he has provided organization, promotion and provided the music for over a 100 charity events to benefit the coastside he loves. Grant enjoys photography and cycling on the Coast.
Specialty:
Grant's specialty is finding and evaluating properties that need some updating and repair. With a list of experienced vendors, tradespeople and craftsmen, he assists his clients in helping homes to reach a maximum value or use by making the most cost effective repairs and or changes. A proven bird dog for investors and home buyers he serves as the CoModerator for the weekly Zoom property tours ( Samcar) held for the Coastside's Real Estate Agents. He knows the inventory. Due to his experience, Builders, architects and appraisers often consult with Grant when they are evaluating a potential project or sale
With decades of sales, marketing, photography, graphic design, and Real Estate experience and using the latest Tech Tools, Grant is prepared to meet the challenge of finding the right home or preparing and marketing a home for sale in the most professional and efficient manner.
Please do ask for a list of his recent satisfied clients so you can hear directly from those who know how he works.