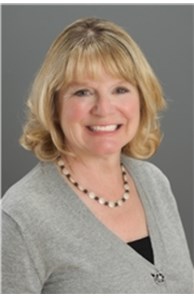 Sales Associate
CalRE#: 01890605
Email

marcia.kimball@cbnorcal.com

Phone
Office
Connect with Marcia
Awards

International Sterling Society
More about Marcia Kimball
Communities I Serve
Marcia specializes in the Coast, including Half Moon Bay, Ocean Colony, Moss Beach, Montara, Pescadero and Pacifica. She has also helped many clients , both buyers and sellers, with other areas of the Peninsula.
IN 30 years, she has never tired of walking the Coastal Trail, enjoying our wonderful restaurants on the beach and in town, golfing on our two gorgeous golf courses, treating herself to an occasional visit to the Ritz, and taking her dogs all over the bluffs and beaches! The Saturday farmers market is wonderful, with our great local produce.
Living here allows for a wonderful lifestyle, where the locals are friendly, the weather, the beaches, flowers, produce, Christmas trees, pumpkins, artichokes, and trails for walking and biking are to be savored!
Areas of Expertise
Marcia has lived on the Coast for over 30 years! She is familiar with all of the areas on the coast including Half Moon Bay, Ocean Colony, Half Moon Bay, Moss Beach, Montara, Pescadero, and Pacifica. 
This area has wonderful golf, beautiful beaches, fantastic restaurants, the Coastal Trail and the Ritz! Many professionals live here and commute  from San Francisco to the Silicon Valley and Sunnyvale areas.
Also, she has helped clients buy and sell in other Peninsula communities. 
Business Philosophy
Marcia's business philosophy is that of a determination to provide excellent service to her clients combined with optimizing the end result of whatever the client's needs are.
The importance of really listening to a client and also providing excellent marketing analysis for clients to arrive at decisions is critical. Every client is unique and the whole process has to be approached in that manner to minimize stress and have the best financial outcome. 
Personal Background
Marcia has lived here in the Bay area for over 40 years, and on the Coast for over 30 years. Originally living in the City, she met her future husband, and moved to Half Moon Bay (Ocean Colony). They were fortunate to have one lovely daughter who is a scientist, living in Washington D.C. 
Marcia grew up as an "Air Force brat", as her father worked as an attorney for the Air Force. She traveled the world, living in Washington D.C., Japan, Paris, Montana, and finally settling in Seattle. She went to the University of Washington, majoring in Accounting and becoming a CPA. Eventually, she worked for a major corporation, first as the CFO and the Vice President of all Accounting and Administration functions. With her administration duties, she handled and analyzed many real estate transactions for over 20 locations throughout the country. This has been a huge assistance in her abilities to understand marketing, analyzing pricing trends, and in general, being comfortable with numbers!
After settling on the coast, she became CFO of the largest builder on the coast, and subsequently built her own "spec" house, and purchased and managed her own rental properties.
In 2010, she joined Coldwell Banker, realizes her goal of being able to  help clients buy and sell on the coast that she loves so much! 
Education and Training
Marcia has a B.A. in Accounting from the University of Washington. Also, she is a C.P.A. and worked for auditing firms in both audit and taxes. She then became a Controller and then a Vice President of a major corporation. 
Along the way, she handled many types of real estate transactions for this corporation, she realized that the field of real estate fascinated her. She began by buying and managing rental properties, and eventually worked for the major builder on the Coastside, including Half Moon Bay.
Marcia has lived here for now over 30 years and specializes in the Coastside areas of Half Moon Bay, Ocean Colony, Moss Beach, Montara and Pacifica. She also helps clients buy and sell in other Peninsula communities.
She has received a great deal of ongoing training regarding real estate, including legal seminars, 1031 exchanges, negotiation techniques, and many other valuable tools.
Awards And Designations
Marcia was awarded in to the International President's Circle for Coldwell Banker in 2014. She has also received other awards for her number of transactions that she has accomplished during the years she has been an agent.