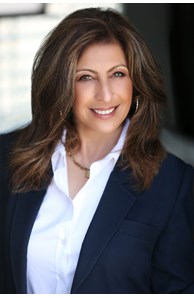 Sales Associate
CalRE#: 01429050
More about Lily Jaberipour
I have been an active professional listing and selling agent in Southern California for over 16 years, including San Clemente, Mission Viejo down to San Diego and all the way up to Carmel. My mission is to provide the very best service by demonstrating the highest standards of excellence in my field.
I appreciate the seriousness of selling someone's home and I respect their decision to work with me and show my client's competent service with understanding, honesty and integrity. I have consistently shown the ability to exceed people's expectations. I know what it takes to win in tough negotiations using up to date marketing analysis, proven data and my personal touch on dealing with other agents.
My Global Luxury certification gives me access to fortune 500 clients which allows me to do reverse prospecting.
My performance as an agent allowed me the honor of working with some of the highest profile people in the world. I've also worked with many top-level executives as well as many famous athletes like the Los Angeles Angels.
Selling your home in today's market requires a real estate marketing expert with digital force. Today, our worldwide presence places us at the vanguard in the video, print, digital, mobile, social media and smart home technology.
I am a highly skilled negotiator with my client's best interest at heart. I believe strongly that it is not only my duty to represent my clients to the best of my ability, but also to educate them throughout every step of the process armed with top notch information and market insight. Education and experience with divorce and a certified Probate agent are just a couple of reasons why I am a person you can count on under any pressures that may arise during the process of selling your home. My work ethic gives me the drive and support to work with probate and divorce transactions as I have successfully done many times in the past. I am highly qualified throughout every step of the transactions with all parties and make sure my clients are very satisfied with the end result.
As a female agent recognized for leadership in the Real Estate industry, it is my honor to be considered to represent your home and help make the best decisions possible.
Why I am different:
I provide 24/7 service, attention to detail, my understanding of the local real estate market, my strong network connections and my knowledge to be able to problem solve sets me apart from other real estate agents.
Self motivated and my affiliate with Women's Council of Realtors and have been designated and recognized as the top 25 agent at my company.
"As a real estate professional, I have had the ability to meet so many wonderful individuals, and to assist them in accomplishing their goals and dreams."