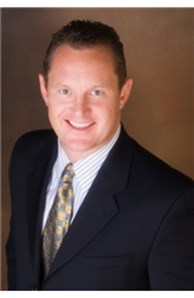 Sales Associate
Cal DRE#: 01038710
Email

mac.mackenzie@camoves.com

Phone
Office

Irvine

6833 Quail Hill Pkwy, Irvine, CA 92603
More about Mac Mackenzie
Profile:
Total Transactions in last 90 days: $24 million!
Orange County's Turnaround Specialist
Mac Mackenzie, Executive Director of Residential Sales at Coldwell Banker's Mackenzie Advantage Team, is actively involved in every facet of the real estate industry for over 18 years. Mac was the top producer at Prudential Real Estate through 1998 and at Coldwell Banker from 1998 to 2011, and has received national recognition from his peers by being #1 in transactions nationwide for over 12 years in a row.
What Mac brings to his sellers is a unique combination: the toughness of a born negotiator combined with a genuine concern for the welfare of his clients. Mac's strong commitment, coupled with the ability to overcome any obstacle, have made him the highly successful sales agent he is today.
"I am the top Orange County real estate agent with the goal of providing you the highest standard of excellence and professionalism that the Orange County real estate market has to offer. My service is based on trust, performance and honesty in every aspect of each property transaction that I handle. These values are important to me and my team. We uphold them every day."
"To meet the goals of our clients, The Mackenzie Advantage Team makes use of the latest advances in the industry to yield the highest return to the owners of each property we sell. Our aim is to bring absolute satisfaction to our clients. Only then do we consider it "a job well done". My well trained, efficient team of talented individuals are there to support me while I support you, our customer."
The MacKenzie Advantage Team
Leonard "Mac" Mackenzie - Executive Director of Orange County Residential Sales: MacKenzie Advantage Team
Dave Cannon - Vice President, Residential Sales
Laurie Hines - Vice President, Operations
Isaac Dozor - Director of Marketing and Administration
Julee Rossman - Assistant Director of Marketing and Administration
Beth Dietrick - Escrow Coordinator
Frank Punelli - Legal Counsel
Public Relations Staff- 7 members