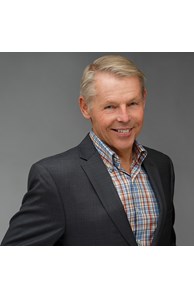 Realtor®
CalRE#: 00786114
Email

Robert.Evans@camoves.com

Phone
Office
As your local specialist, I strive to find you the best opportunity to fit your unique needs; whether you are buying, selling, or investing.
Awards

International Diamond Society
More about Bob Evans
Personal Background
About Bob Evans
For 2017, Bob Evans epitomizes integrity, energy, hard work, and creative service in every detail of your real estate transaction.  Bob grew up in San Diego (Point Loma) and started his sales habit at the age of 12, delivering newspapers door-to-door on his neighborhood route. He has continued rising early and has since built a successful career in real estate in the La Jolla and San Diego coastal community.  He works with every aspect of the industry, including buyers, sellers, investors, lenders, and more.
Bob is a family man with a devotion to God, his beautiful wife, and three children.  An athlete by nature, he has participated in 100+ endurance events, including swim races, cycling, running, marathons, triathlons, and multiple Ironman finishes.  However, lately he is very content jogging around his neighborhood and along the coast, and swimming at the La Jolla Cove.  Whether, its health and exercise, service to community, or serving his clients' best interests, Bob continually challenges himself.
Bob has been trained and inspired by the best managers and coaches in the real estate industry. He uses his experience of local insight, and then proactively addresses details before they become a problem.  He and his team work with all parties involved, and initiate communication in every detail of the transaction – from the first call all the way to the close.  He leads with his team to communicate with you better than none.  Five words you can count on from Bob Evans: love, integrity, commitment, passion, and fun.
Expertise /Education
·         Residential property sales and exchanges including fine homes, condominiums, income properties, and coastal land.
·         Exceptional attention to skilled negotiations, knowledgeable analysis of property values and market trends.
·         Expertise and renowned credibility in resolving difficult transactions.
·         B.S. Business Administration /Finance, San Diego State University
This summer I completed a long-time project - La Jolla Surf & Beach Map; which is a beautiful 24"x36" colorful poster of all the La Jolla beaches, tide-pools, surf breaks, and other coastal points of interest. You can also view the poster on its Facebook page: facebook.com/LaJollaSurfMap, and is available for purchase.
Business Philosophy - Strategy for Selling Your Home
Exceptional Agent Value – Selling Your Home for the Best Price Possible & Netting You the Most $$$ After Closing Costs
(1) MARKETING AND PROPERTY EXPOSURE STRATEGY: In this section you will find several items including our marketing plan,
·         Personal Home Assessment – Xray of the Market
·         Pricing Strategy – CMA
·         Internet Strategy, FAB+
·         Social media strategy
·         Video
·         National and international strategy
·         Traditional – print media, View, open houses, MLS
·         Agent referral network – REBA, intra CB
·         Merchandising /staging strategy
And other key tools to expose your home that frankly can't be matched by any other brokerage.
(2) NEGOTIATION STRATEGY: In this section I outline 3 Stages of Successful of negotiation;
·         Setting the Stage for Successful Negotiations – disclosures? Inspection?
·         Negotiation objectives – what 's most important in an offer and sale? Its once we receive an offer, which I refer to as "Ball In Play" phase.
·         during the escrow. The negotiating concepts we use strive to secure the best TERMS possible for selling your home and that you are receiving the highest level of fiduciary representation available with your interest in mind;
(3) TRANSACTION MANAGEMENT STRATEGY: And last but not least is to demonstrate the level of detail and scrutiny we perform during the transaction. With the multitude of transaction documents, timelines and checkpoints involved in today's real estate transactions, we oversee the minutia to ensure the entire escrow process is managed within the terms of the contract, your interests are protected and the escrow runs smoothly.
·         Informed through all of escrow process
·         Transaction coordinator
·         HomeBase
·         Risk Management
Remember, the job of an exceptional real estate agent is 3 fold…Marketing, Negotiation and Transaction Management…and you deserve nothing less!!!
Business Philosophy - Strategy for Buying Your Home
Finding the right real estate professional online is a challenge. It is hard to know who is honest, who really knows the neighborhoods you're interested in, and who has the true ability to listen to what you want and put your best interests first.
Are you up to speed on title issues? How important are inspections and what does code compliance mean? What happens during escrow? Will you be able to find the opportunities that can tip price and rates in your favor? And the right team will make enormous difference on the outcome of your home buying adventure. And this is where I come in-- offering the guidance, information, and assistance that only a qualified Realtor can provide.
As we begin your search, I will prepare a Competitive Market Analysis that will show you the recent selling prices of similar homes in your target neighborhoods(s). Together we will evaluate potential properties and discuss the features that may affect its value and future resale. If you see homes in newspapers and online, I can provide you with the detailed information about the homes and take you to visit those that interest you.
Our team has helped many individuals and their families find the perfect home in our community, and can take the burden of relocation off your shoulders. You want to know before you make your big move if a community is right for you, and that is why I can help you take the guesswork out of this very important decision. From researching everything you need to know about a particular community, including schools, shopping, amenities and services--to local knowledge about specific locations, traffic, weather, and more--I live here and know how to listen to help you make the perfect match.
I am looking forward to assisting you in finding and buying the home that best meets your requirements!
Awards And Designations
Rated TOPS in bragging about our Best Corner of the World- SAN DIEGO
#1 in La Jolla and beach area for enthusiasm of our beach and ocean lifestyle!
Consistent leader within Real Estate industry for placing client needs first.
Communities I Serve
All of San Diego, including the coastal communities of La Jolla, University City, Mission Hills, Pacific Beach, Clairemont, Mission Beach, Point Loma, and Ocean Beach.