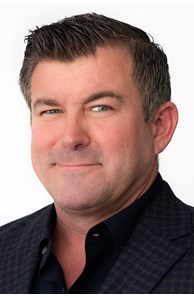 Luxury Property Specialist
CalRE#: 01379585
Meet Ron Pickett
Designations
Luxury Property Specialist (Luxury Specialist), Smart Home Certified
More about Ronald Pickett
Ron Pickett began his career in real estate in 1996 while Honorably serving nine years in the United States Marine Corps as a fireman at MCAS El Toro. His entrepreneurial nature and keen understanding of real estate contracts led him to starting his own mobile notary closing document signing business which he successfully owned and operated for many years.
In 2003, with an interest in real estate and finance he pursued a career in mortgage lending where he trained "A players" that continue to dominate their industry even today. With a never-ending desire for growth and obsession for real estate Ron's focus shifted to purchasing investment properties in Newport Beach and surrounding areas. Today he shares the insights and strategies he has learned, implementing those to achieve the results expected of himself and for his clients.
Originally from Palm Beach Florida, Ron has enjoyed living in Orange County since 1993 and currently resides in Dana Point. As a devoted father, with memories spent on the field coaching little league baseball, Ron is most proud of his son; now serving as a United States Marine Air Traffic Controller in Oahu. Ron has served as a voluntary/not for compensation Union Secretary for over eight years, having the privilege to meet with Congress on behalf of federal employees.
He is a firm believer in giving back to the community and enjoys time spent behind the scenes organizing fundraisers. Ron enjoys the thrill of pushing his limits in sports on water, land, and in-air including skydiving, scuba diving, Ducati track racing, snowboarding, and jetboarding.
Ron is a proud Member of The California Association of Realtors, The National Association of Realtors, and The Laguna Board of Realtors.