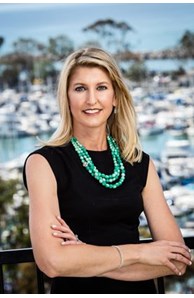 Realtor®
CalRE#: 01395953
Email

candice.blair@camoves.com

Phone
Team
Office
More about Candice Blair
MY STORY
The first thing that you should know about me is that hard work is a big part of who I am. I know that a lot of people say this, but I have proven it since I was very young. In middle school, I washed cars and cleaned houses for my neighbors to earn my own money. I got my first official job as a sophomore in High School, and I have been working since, upgrading to more advanced positions and higher-level careers as I got older. While my friends were going to the mall and having fun, I was learning the ins and outs of business. While they were spending their time talking on the phone, I was opening a checking account and developing a budget. This diligence, determination, and dedication that I learned at a very young age is the foundation of success for my current career.
Speaking of my current career, I have been interested in real estate for a very long time, as well. My Dad was in sales for a long time and my Mom became a REALTOR® in the mid 1980's, so I guess you could say this business is in my blood! I actually began my real estate career at the age of fifteen, working as a weekend receptionist for a brokerage in my home town of Fountain Valley. While I was at community college, I was an assistant leasing agent for my Mom's company, so I was around people in the field for much of my early life. I remember being so enamored with the realtors as they came and went. I was captivated by their success. They had nice clothes and fancy cars, but my attraction was more than that. The thing that I was most impressed about was their professionalism and dignity. They were all super hard workers and were in charge of their own success, which fascinated me. From that point on, real estate was something that I was interested in and a career option in which I knew I would excel.
Even though my Mom's example and my first job really peaked my interest in real estate, I did not pursue it as my career, initially. I decided to focus more on sales in general and put my curiosity with real estate on hold during that pursuit. To support my direction towards corporate sales, I enrolled at Cal Poly in San Luis Obispo and graduated with a degree in Speech Communication with an emphasis in Sales and Marketing. After I finished college, I worked for two companies in the Information Technology industry, first in support and service, then in software sales. While my previous IT related career might seem at the opposite end of the professional spectrum than real estate, that experience has been extremely beneficial to my current field. Not only did it teach me skills with sales and customer service, but it also gave me a knowledge and understanding of the benefits of technology in business, which I incorporate everyday in my real estate career, including paperless processes, application creation, and digital marketing.
My time in technology was extremely successful, and I was very comfortable and content for many years, but as I got older, I started to consider having a family, and I knew that the long hours and constant travel would make parenting very difficult. Then I sold my first house and bought my second home, and it totally reignited the spark of passion that I had found early in my life working in real estate. I loved the process and I knew that it is much more conducive to raising a family, so I knew that it was time for me to pursue my true calling! In 2002, I earned my Broker's License, and I never looked back!
Initially, I operated my mom's property management business and worked for First Team Real Estate, but she eventually sold her company, so I ventured out on my own. I spent a few years as a Transaction Coordinator for several top producing realtors, were I learned the fundamentals of the industry, while getting my own business up and running, so it was a lot of hard work, but as I said before, that's what I am all about! I started out managing one property, now I manage seventy-five, and I have helped hundreds of clients purchase, sell and lease their homes, so this experience has been very successful and rewarding!
I finally found the career in real estate that is my passion, but it is not all that defines me. Nothing pleases me more than my own family, who are the highlights of my life. I met my husband, Rob, in high school, and we have been together since I was nineteen. We were married in 2002 and we have two wonderful sons, Ben who is 13 and loves technology so much that he does the drone photography for my company, and Alex who is 10, who adores anything to do with athletics, with soccer being his favorite sport. I cherish the time that I get to spend with them, watching them grow, and I feel so lucky to have such a wonderful husband and kids in my life!
While family is one of my main motivations for success, my focus on outworking my competition and providing the ultimate in service to my clients is equally as important. To me, real estate is not about money or transactions. Yes, those things are vital for me to provide for those that I love, but it's much more than that. My primary responsibility as a REALTOR® is to find the right home for the right price for my clients. I am here to exceed their every expectation and ensure that their every need is met. Many agents operate out of scarcity, by prioritizing the ability to make ends meet. I chose to follow the principle of opportunity, meaning that I am here to guide and educate my clients in the direction of what is best for them. I am here to make the process as smooth as possible, and to make a sometimes stressful and anxious experience, into one that is fulfilling and ultimately fun! That is what it is about!
I would love nothing more than to lend my knowledge and experience toward helping you with your real estate endeavors, but I don't expect your business simply because of our relationship—I only ask that you take the time to interview me and see if I might be the best agent for you.
Thank you for taking the time to learn about me. When you or someone you know needs a real estate agent, I hope you give me the opportunity to demonstrate my services and interview for the job.