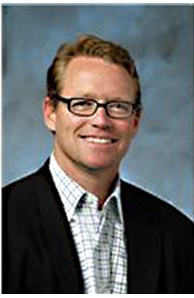 Sales Associate
Cal BRE#: 01233604
Email

jeff.bradley@camoves.com

Phone
Office
More about Jeff Bradley
The Market has Changed - How Does This Affect YOU?

For over 15 years, Jeff Bradley has worked with all aspects of the real estate market, both when it is hot and when it's not! But how do you know just when is the right time to buy or sell? Previously a real estate appraiser for a large national bank, and as a Coldwell Banker Realtor for the last 9 years, Jeff has been helping his clients realize their possibilities by assisting them and giving them sufficient information to make REAL, informed decisions.
"I understand your concern for value," says Jeff. "Joining Coldwell Banker in 1997 gave me the opportunity to ensure that your real estate needs and concerns are of the highest priority by understanding and conveying certain market trends that I have observed and experienced over time."
Jeff points out that in the past several years, California has handed out a record number of real estate licenses. With so many new and often inexperienced agents on the field, how do you know who has the best and most valuable experience? Jeff's goal is to make sure that your goals are met in a timely, professional and personalized way - and he has the ability and experience to deliver on this promise.
"It has been my experience that no one transaction is like any other," says Jeff. "In this current market, real estate transactions, whether you buy or sell, are multi-level. To find out where you stand in the current market, please feel free to call me." Backed by the tremendous resources of the company he represents, Jeff Bradley looks forward to assisting you with all of your real estate needs. To find out where you stand in the current market, please call Jeff at 949.633.6008.