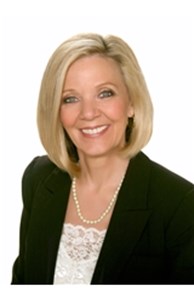 Associate Broker
Cal BRE#: 00934737
Email

BrokerJulie@gmail.com

Phone
Office
More about Julie Kemmerer
A Little About Me
Locally grown in Orange County, I was born at Hoag Hospital a long time ago! Lived on Pointsettia in Corona Del Mar for a few months and then my parents relocated me to Westwood, California (there were no high rises at that time). When the Brentwood Hills area of Mandeville Canyon was being development, my folks bought a house. I've got old movies of the earthmovers rolling along on Banyan Drive. If my birthday parties weren't on those movies, I'd post them on Facebook.
My elementary school memories consist of blue and white checked uniforms, for six years, the same dress! No wonder I like bold, bright colors so much now. I went to St. Augustine By-The-Sea Parrish Day School at 4th and Wilshire in Santa Monica. My most vivid memory is on a school day when Robbie yelled, "There's fire coming from the church!" Yes, the church burned. I still have a piece of wood from the old church.
Three years at Marlborough School in Hancock Park (my mom and aunt went to Marlborough), then I transferred to Palisades High School as a sophmore. After high school, I went to San Diego State University and studied Journalism, a field I so love and admire. While in San Diego, my parents moved back to Orange County, Dana Point. Wow! When I came home to see the new house, I had no idea such a beautiful area existed in the world! I feel in love with south Orange County in a heartbeat (but who wouldn't?)
I graduated from San Diego State and moved to Irvine when Woodbridge was being built. My roommates and I lived in the apartments at Jeffrey, Barranca and East Yale Loop (we were the first tenant in our apartment). Eventually, I bought my first home in Laguna Niguel in Villa Pacifica. Famous last words, "Wish I still owned that one!"
My journalism degree gave me all sorts of wonderful experiences. I was "Sports Editor" for the local Laguna Beach and Laguna Niguel News then a writer for a publishing company, Cahner's, specifically, a trade magazine named, "Mini-Micro Systems." That's when the computer was half the size of a building. With this company, I moved to Boston, Massachusetts for, well, almost two years. When that second winter was coming, I knew I had to head west. I'd say to my co-workers, in California, we have the beach, snow, desert all within a two hour drive. Ah, but they'd reply, "You don't have the seasons!" I've never longed for the change of seasons, ever.
I came back from Boston in 1985 and obtained my real estate license. I learned from the best, Coldwell Banker. Put your client's needs before yours and the rest will follow.
What do I do in my free time? I'm obsessed with antique clocks and watches – wrist and pocketwatches. There is a national club in which I am a member (interested? I'd love to take you with me), and my claim to fame is I can knock down a mechanical watch, jumble the parts and reassemble the movement in under 20 minutes. (It goes without saying, if there are any spare parts, you lose!) There are others who can do that much quicker, and I am determined to beat them!
What else? I am an avid knitter. I learned from the best, my mom. I don't have any children of my own, but I've got two nieces and five grandchildren!
Life doesn't get much better than this.