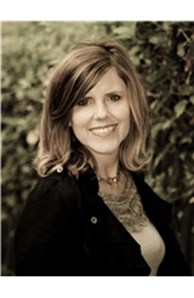 Sales Associate
CalRE#: 01896981
Your Neighborhood Realtor Consultant!
Awards

International President's Elite
Designations
Certified Negotiation Expert (CNE), Senior Real Estate Specialist (SRES)
More about Linda Fong
What Clients say about Linda Fong!


"Linda is savvy, personable and knows the market inside and out; Linda guided us through the entire process and was extremely accommodating to all of our needs. Linda went above and beyond our expectations. Linda is savvy, personable and knows the market inside and out. We never could have gotten our first home without her. We are very pleased by her expertise and we recommend her to everyone.rdquo;From Melanie and Mark B.
Linda was always there to communicate and act in our best interest; Linda helped us purchase three investment properties. Linda was always there to communicate and act in our best interest.. She provided information on the market which helped us to make a reasonable offer. Linda is personable, professional and efficient. We will definitely work with her again and will gladly recommend her to anyone wishing to buy or sell their home. From W. and M. Choi
Linda was very accommodating to my needs and questions; Linda was honest and forthright. She kept in constant communication with me, returned all emails, text and phone calls promptly. She was very accommodating to my needs and questions and carefully explained each step of the process as we went along. I recommend Linda, without reservation, for you real estate needs. From L. Chou
"Linda was so organized in coordinating the entire home purchase process for us especially since we were doing this living out of state. " Thank you so much for your help!! You have been amazing orchestrating everything for us and making sure we were comfortable every step of the way! From Cameron and Sarah C.
Linda was amazing through this entire process. Trust me when I say we made her go to 200 houses. She always made time for us and gave us great input on every house that she took us to. And no matter how many times we asked her to show us a house she was on top of everything. The house we finally purchased was a house she found and showed us on a hunch that we might like it. I would recommend her to anyone and everyone. Linda Fong also helped us sell our condo. She was amazing. She came in immediately with great ideas on how to stage our home and got the ball rolling right away. When we completed the staging she immediately started advertising for us and got our open house done right away. The house sold on the first day! Thanks to all of her hard work. I would recommend Linda to anyone who wants to buy or sell a home.
K. Yi (Dana Point and Ladera Ranch)
Linda was truly amazing during the entire sale process. My wife and I sold our home in Laguna Niguel while living in Northern California; Linda made this a seamless and stress free experience. With her expert guidance, we were able to renovate the house utilizing her myriad of resources throughout South County. Linda kept us apprised with daily updates (whether it be by phone, email, or text). She was available at all hours, answered all of our questions, and exuded a tremendous amount of patience. The end result was finishing all projects in an expeditious fashion and beginning escrownbsp;in 3 weeksnbsp;from the day we placed the home on the market. The sale was an overall success from start to finish and we give Linda our highest recommendation.
S. Ramos (Laguna Niguel)
Linda provides an energetic and highly professional service. She helped prepare us for the process of selling our home. She engaged in teamwork and friendly yet wise counsel. She showed strength and consistency throughout the course of negotiation. She sold our home sold in 1 week and we were very pleased with her performance from beginning to end!
G. Donnelly (Laguna Niguel)
Working with Linda Fong has been a truly amazing experience. We have worked with her twice now and each time she has gone above and beyond to help us in our home search. Our first time working with her we were moving from Los Angeles to Orange County and she was extremely helpful in finding the right fit for us, meeting our requirements within our budget. She was always able to accommodate us and our schedules. On finding our second home we were expanding our family and therefore wanted to expand our home a bit. Linda worked tirelessly to both sell our home and find us our new place. Our home purchase was contingent on selling our previous place and Linda made a tricky situation go seamlessly. We couldn't be happier with the new home she found us and would highly recommend her to anyone looking to buy or sell!
M. Beckman (Mission Viejo)nbsp;
Linda has done more then just helped me find a condo for an investment. She has made appointments and dealt with any issues for me so I don't have to miss any work. She is awesome. She was always available after hours and on weekends.
A. Corona (Laguna Niguel)
Community Involvement


Capisrano Unified School District PTA Legislative Chair - Moulton Elementary- 2008-2011 , Niguel Hills Middle School- 2011-2012 and Dana Hills High School- 2011-to current. Dana HIlls Site Council (elected) - 2012-2014. Niguel Hills Middle School (elected) - 2012-2014, Moulton Site Council - 2009-2011. Reflections Chair - Moulton Elementary 2007-2008. Kids in Community Service Chair- George White Elementary 2004-2008 Executive Vice President for PTA- George White Elementary 2005-2006. PTA Secretary- 2006-2007. Boys Scout Summer Camp Coordinator Troop 773- 2009- 2012
Linda's Biography


Your Neighborhood Realtor Consultant!
Linda Fong is a Realtor who has lived and worked in the South Orange County community for over 20 years. She uses her knowledge of the community, her contacts throughout the area to help her Clients make informed and real estate decisions. Linda is affiliated with Coldwell Banker, the #1 Selling Real Estate Broker in Southern California and the Global Leader in Luxury home marketing.
Bringing the Ethics and Professionalism of Corporate Management to Real Estate. Because of this Linda was a Top 10 Agent in the Laguna Niguel Office this past year. Linda's background in corporate business for over 15 years as a Manager and Consultant causes her to understand the importance of professionalism and high ethics in business dealings. Helping Buyers find the right house at the right price is important to her. Any Agent can search the MLS and find homes to sell. Linda goes the second mile to help Buyers maximize their buying power so they get more home for less money. Her clients get full disclosure of information about a property and the issues that affect itrsquo;s value. She is a Certified Negotiation Expert trained and skilled in getting you the right price and the right terms.
Helping Sellers find the right Buyer who will pay the most for your home is a top goal for Linda. Linda believes in helping Sellers get top dollar when they list their home. Going above and beyond serving her sellers which includes state of the art marketing technology: 3D and virtual tours that gives massive exposure to every possible Buyer in the world are just a few of the strategies that help sellers. Linda chose Coldwell Banker International Previews because of their global presence. Unlike other brokerages that say they are global, Coldwell Banker can actually boast by having 237 offices in China to include written publications in Beijing and Shanghai. Globally offices are in 39 countries too, not just online presence which makes a difference getting your property exposed to the highest degree of success. Locally Coldwell Banker has the #1 rated written publication called the VIEW that sellers properties will be advertised in as well. This publication goes to surrounding counties such as, Los Angeles, San Bernadino and Riverside, as well. Clients especially appreciate Linda communication skills that keep them up to date and informed throughout the entire process.
As your community and industry insider, Linda is a volunteer on the CUSD PTA Legislative Team over the last 11 years and is an active member of her church and community for over 20 years. Linda has two sons, one graduated from USC Viterbi and working at Microsoft and the other is a student at USC Viterbi School of Engineering. Go to Zillow.com to read what some of her clients have said, unsolicited!