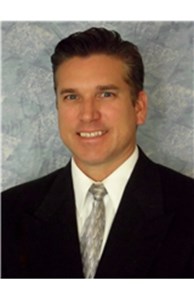 Sales Associate
CalRE#: 01880096
More about Ron Desormiers
Ron Desormiers | REALTOR

I feel very fortunate to call Orange County my home. My family has lived in the area since the 1950's; we can't imagine a better place to live. I pride myself on representing buyers and sellers with attention to detail and integrity. I strive to provide excellent customer service by being accessible, friendly and knowledgeable.
Selling or buying a home can be an overwhelming experience. Having an experienced real estate agent representing you can make all the difference in the world! I am customer service driven and NOT sales driven. This means I will provide full service real estate functions at your speed and in your time frame.
Contact me for a free friendly consultation.
Randi B.

Prospective buyer
09/12/14
"I have worked with many realtors over the years, Ron by far is the best. His strengths in all areas are great. I highly recommend using him."
Joyce C.

Condo buyer in Anaheim Hills
$395K | 06/16/14
Very professional and attention to detail, Ron made sure that there was no misunderstanding and I really appreciate that. Here's why Ron gets a 5-star: - Genuine, trustworthy and great attitude. - He understands that the only thing an agent should try to sell to a buyer/client is his service. - Dedication. Ron works really hard, I think I got email/report from him 12:30 a.m. once and many 10:00 p.m. emails too. - Attentiveness. From the first day showing house to the closing day, Ron never once answered his cell nor checked his phone/email. It's the little things that count. I would definitely recommend Ron to my friends and/or family. :)
Richard Y.

Home buyer in Chino
$315K | 06/06/14
He is the BEST :) he help me out looking for a house qith very limit budget, and we find the best house , he is like a friend who cares......what can I say he is the BEST
Aditya P.

Condo buyer in Tustin
$410K | 02/16/14
I am very pleased with the service that Ron provided me as a first time home buyer. His experience, judgement and suggestions along the way helped my wife and me ( as first time buyers) to navigate through hard decisions. His input was very timely and for a buyer like me very necessary to move things along. Ron went beyond my expectations. I wish him all the best and great success in a assisting others and hopefully me in the future. Many thanks Ron and do drop in a line when you can.
William W.

Condo buyer in Corona
$270K | 12/26/13
WOW is all I can say. Ron did an Outstanding job helping me locate and then getting my home. He was truly amazing to work with and an honor to get to know. I highly recommend Ron to anyone wanting an honest and hard working agent. Trust me there are not many agents out there that is as good as Ron. Thank you Zip and most of all Thank you Ron for everything.
Colleen K.

Home buyer in Corona
$398K | 09/07/13
Ron is absolutely amazing and exceeded all of our expectations. He is such a friendly guy, who is willing to do whatever it takes to get you in a home you love without ever pushing you. He also took the time when he did not need to and went to our house to fix some things so we could close on time. I was speechless, who does that? Ron does.... Ron is everything you would ever want and need in a Realtor. He is knowledgeable, compassionate, funny, and also goes out of his way to provide water and snacks should you get thirsty or hungry on a hot day of house shopping. Not only did he help us buy our home on the first day of going out and seeing them, he helped us during the entire process of escrow. He kept communicating with us and providing help when we needed it. If you choose Ron as a Realtor I promise you, you will not regret it. We have already given all of our friends and family his cards because we truly believe he is one great guy. Oh and a family guy too which is a big plus. Thanks Ron for all of your hard work and we just love our Corona Hills home. The Kearfott's
Michele D.

Home buyer in Anaheim
$600K | 08/04/13
Amazing to work with! Never leaves a question unanswered or worry unattended. Anticipated our questions and concerns before we even had to tell him.
Sarah W.

Home buyer in Mission Viejo
$780K | 07/22/13
Ron was an amazing agent to work with. He helped make our home search as easy as possible, and he was always very easy to get a hold of if I ever had a question. I will definitely be referring all of my friends and family to Ron in the future
David M.

Home buyer in Eastvale
$354K | 02/16/13
Ron's service was outstanding. From start to finish my wife and I felt like he took such wonderful care of us. I have already begun referring my friends to Ron, too. We couldn't be happier with the home Ron got us and are so appreciative for all his hard work on our behalf. Thank you, Ron, so very much!!!
Bob H.

Condo buyer in Mission Viejo
$236K |12/10/12
This is the second property that Ron has helped us with. He works hard and has good attention to detail. We would highly recommend him.
Marsha D.

Home buyer in Coto De Caza
$580K | 11/18/12
Ron, is an agent I would recommend to family and friends to find their new home. I contacted Zip reality about a specific home and the first agent connected to that listing began a search. This was not Ron, and I found that person unavailable to the extent I needed and for as a complex buyer. I wanted someone that could partner with me and trust that I was a serious buye and fortunately for me I was referred to Ron. He stuck it out with me and looked at many properties before finding the right one. He will keep your best interest as a priority - Ask for Ron..I am please with the service he provided
Jennifer O.

Home buyer in Mission Viejo
$810K | 08/08/12
Ron helped our growing family get into our dream home! We are completely satisfied with our purchase and are truly grateful for all of his knowledge, time, and dedication. We highly recommend him to anyone looking to buy or sell a home.
Victor C.

Condo buyer in Irvine
$393K 07/12/12
I met Ron at an open house about a year ago as I was just beginning my home search. From the get go, I noticed that Ron was extremely professional and was very patient and understanding. We (my girlfriend and I) were first time home buyers and Ron made it clear from the beginning that he would work at our pace, which was perfect due to our busy schedules. We were quite particular on our home search and wanted to find a great home in a certain area. Ron worked tirelessly to provide us with listings, comps and was organized in taking us out to showings, which ultimately helped us narrow our focus and energies towards finding our home. In addition, Ron was always available to field questions and was always responsive to our phone calls or emails (even late into the evening). But with Ron, his knowledge and ability to communicate the process of home buying helped ease some of the nerves and made the purchase a lot easier and smoother. When we finally found the property we wanted (after about a year of searching), Ron provided us with a good foundation to start with on pricing. He was able to help us develop a good range that we should make an offer at based on previous sales and his knowledge of the local area. Additionally, as previously mentioned, Ron is great communicating, as during the negotiation process he was always available and always providing updates. Again, as a first time home buyer this put a lot of nerves at ease. Once our offer got accepted, Ron made sure we understood all the documents that we were signing and made sure he was always available in getting our home inspections and contingencies cleared. He worked for us until the keys were delivered and made sure we were happy in the end. Ron was a terrific real estate agent for us and from my experience is an agent who goes the extra mile to make sure his clients are happy. He got us into a home we love and we couldn't be more appreciative.
Li D.

Home buyer in Stanton
$330K | 05/21/12
We are so glad to have Ron as our house purchase agent. he has done wonderful job for the purchasing our new house. He has integrity and knowledge of purchase process. he knows their way around the purchase contract and how to negotiate. he communicated with me by email or phone almost every day and keep me in the loop. Before closing day, he worked so hard, literally followed up every step of closing process. he has integrity and put my interests above his. Everyone knows that a real estate agent working on a commission, no purchase/sale, no commission, which means no pay to him. Ron gave all the information about the house before I made offer and suggested a reasonable price. He could advice me a higher price, so the sale/purchase definitely would take place and he could get pay sooner and/or higher.
Kris R.

Home buyer in Mira Loma
$305K | 03/09/12
As a first time home buyer I had a million questions and concerns about the entire process. Ron did an outstanding job making it as easy and painless as possible. He explained everything down to the last detail and there was never a time when I didn't feel that I could reach out to him for help. His dedication to helping me find the home I was looking for went far above and beyond what I was expecting and I would definitely recommend him to anyone looking for a Realtor.
Condo buyer in Costa Mesa

$367K | 11/21/11
Ron went above and beyond to make this deal happen. We had a very difficult short sale and an uncooperative seller and listing agent. Ron worked through the hurdles and helped us make the deal happen
Condo buyer in Mission Viejo

$165K | 09/23/11
Ron was really exceptional. He treated me like a part of his family. I felt comfortable working with him & able to trust him.. He goes our of his way to give me service. I did not have a car cause my car was damaged in an accident. I am very satisfied & have kept his card cause I have big family & circle of friends that may want to invest in real estate. I'm thankful to him on this new investment!
Home buyer in Anaheim Hills

$350K | 08/05/11
Ron Desormiers is very helpful and always keep us up to date on the status. He helped us with every step and he is always there to provide us professional opinion when we need him. He is very responsive and always answer our phone calls even at night at 10 PM. He is not pushy at all; in fact, he is always give us time to make decision.