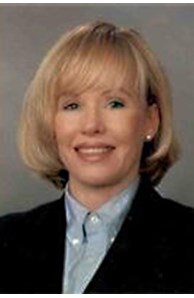 Realtor®
Cal BRE#: 00978871
Email

karin@karinclark.com

Phone
Office

Los Altos

161 S San Antonio Rd, Los Altos, CA 94022
More about Karin Clark
Professional Philosophy:
Each client has unique, individual needs and goals.  That is why I will approach each situation looking for the best ways to meet your needs and help you reach your goals as quickly as possible.  It's my job to take care of every detail to ensure a prompt efficient transaction.  When representing you in the sale of your homes.  I spend every effort designing strategies and tools that will create interest in your home and reach the largest market possible.  This effort will result in top dollar offers and the kind of attention to detail that produces a successful stress free transaction.
From staging to pricing strategies, multiple offers to financing decisions, I am involved in every aspect of the transaction and help orchestrate them through the process.  You will  find that when you finally close, you will have been introduced to many wonderful, honest, hardworking contractors and tradesmen.
I am passionate about my job, love my neighborhood and keep up with the latest trends and strategies so that I can pass them on to my clients.
Education:
*B.S. degree in Business Administration from San Francisco State University**Certified Residential Specialist (less than 5% of all Realtors have been awarded this designation) * Lifetime Achievement Award from the Los Altos Board of Realtors**E-Pro Specialist, Techhnology Certification Program*
Personal Background:
Karin was born and raised in the Bay Area. She lived in Europe for four years before returning home to reside in Los Altos. Prior to entering Real Estate Karin worked for a Financial Planner and was employed by the City of Los Altos in the Planning Department .Karin has three children who attended Los Altos Schools. When away from her office, she enjoys working out, morning walks and occasionally golf!
Professional Affiliations:
* Member of National Association of Realtors
* Member of California Association of Realtors
 * Member of Silicon Valley Association of Realtors
* Certified Residential Specialist
* E-Pro Specialist - Technology Certification Program
* Past member of the Silicon Valley Association Ethics Committee
* Past member of the Coldwell Banker Agent Advisory Council.
Testimonials:
"Without your professional and innovative ideas we would not be moving into this house". Kenneth Weber, M.D.
"Karin is a credit to the real estate profession. I have previously worked with other real estate agents and found Karin to be conscientious, professional and efficient. I would highly recommend Karin to my friends and colleagues". Tim Harrington, CEO
"There are two things that Karin possesses that most agents do not. She has wonderful communication skills and knows whom she represents in the transaction."
John M. Kendrick, Associate Broker
From the time of our intitial meeting to the completion of our move Karin has been attentive, responsive and greatly helpful. She has been a true partner in the entire process.
Vince Tortolano, Vice President