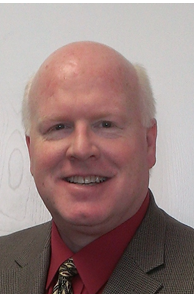 Sales Associate
CalRE#: 01916881
Email
Phone
Office

Los Altos

161 S San Antonio Rd, Los Altos, CA 94022
More about Michael McCarthy
About Michael

Michael McCarthy is GGH's President and CEO, with over 30+ years of Direct Sales and Business to Business and Retail Sales Operations throughout the U.S. Michael was trained by one of the largest U.S. Retailers of Manufactured Homes, Clayton Homes, Inc. a Berkshire Hathaway Company where he received National Recognition as a Top Sales Professional for Clayton Homes. In 2009 Michael began working with Alliance Manufactured Homes, California's largest Retail Manufactured Homes Dealer, where Michael's specialty has been building New Manufactured Homes for Private Land Lease Communities and Private Property Development Projects.
Working on private property projects Michael soon discovered the need for additional building materials and technologies to properly address the many site specific issues that plague private property projects. Realizing that the traditional Manufactured or Modular Home, also known as a California Builders Code 2013 product lines could not serve every site specific issue, Michael turned his eye toward Alternative Building Materials and Building Technologies to meet the diverse and various site specific issues that plague private property projects.

With California's New Construction Residential Regulations, i.e. Assembly Bill 32, this new legislation will require that all New Construction Residential Home be built to Net-Zero Energy Standards by 2020. And with implementation of about 1/3 of these new codes hitting the streets as early as January 1, 2014 Michael knew the time for Green Galaxy Homes had come.

On May 8, 2012 Green Galaxy Homes, Inc. was officially incorporated in the State of California. Since that time Michael has put together a team of industry experts in Advanced Building Materials and Technologies that specialize in new construction. They are Engineers, Architects, Energy Consultants, and General Contractors who are well trained in the latest Green Building Standards with impeccable industry credentials. Together we are united with one simple business philosophy, "Provide our clients with the highest quality and value for the money." We can do this by bringing Project Management Methodologies used by large scale commercial builders into the private residential building market place.
https://www.facebook.com/GreenGalaxyHomes/
Specialty Markets

Luxury Properties
Military Markets
New Homes
Relocation
Lot/Land