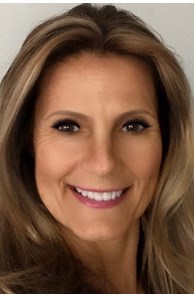 Sales Associate
Cal DRE#: 01990583
Email

sheila.simmons@camoves.com

Phone
Office

Brentwood

11661 San Vicente Blvd Fl 10, Los Angeles, CA 90049
More about Sheila Simmons
Sheila launched her real estate career in New York City where maximum luxury and powerful negotiations converge. It was a natural progression post Interior Design studies at Parsons The New School. Additionally, Sheila collaborated with elite NYC architects and designers who have led the industry and set standards for a global presence through innovation and design.
Sheila attributes her oeuvre to having lived on both coasts. "I feel fortunate that I am a hybrid and my persona reflects both the west coast and east coast." Sheila's California effervescence and New York City business acumen command a global perspective which has served an affluent clientele.
Sheila's appeal is her rigorous work ethic and ease of working in the luxury market. Sheila sculpted her pedigree, work ethic and strategic negotiating skills from her astute NYC clients where a nothing-less-than-superior decorum dictated the embodiment of success. Sheila's aptitude for impeccable customer service, sharp skill set and keen negotiating strategies were hinged upon tangible strengths of anticipating needs, diligence, patience, guidance and above all else, integrity and trust. Whether it be first-time home buyers or portfolio investors, Sheila's ebb-and-flow resilience is tailored for any transaction. Sheila's assured confidence and tenacity yield success through a systematic approach that enlists innovative marketing, market knowledge and network strategic elements.
Sheila's pursuits are not limited to selling luxury real estate, but also influencing and preserving the California we love. Sheila serves as a Board Member on the Brentwood Community Council. Additionally, Sheila has authored several bill proposals for new legislation that would strengthen local and state-wide communities.
Sheila grew up in beautiful thoroughbred country, Louisville, Kentucky where honor, tradition and values nurtured Sheila's affinity for home and family. It is with the same sentiment Sheila cast her sights on the sandy beaches and palm trees of Los Angeles.
Outside of work, Sheila takes flight on California's good vibrations, heeds any opportunity California bears to offer and indulges in the coastal elements of sand and waves. Sheila also absorbs as much culture as possible. She is an avid art lover having visited museums around the world including taking in auctions at Christie's and Sotheby's in NYC. Sheila abides by her dictum "there are no barriers in the world, only a common thread, the desire to live an exceptional life." "Whether it be Bel Air or Malibu, clients have a vision, an image to which they aspire."
Sheila is a member of Screen Actors Guild and has served on both Film and Television Nominating Committees for the prestigious Screen Actors Guild Awards. Sheila swims, runs and practices yoga. She resides on the Westside of Los Angeles.
There is one constant in an ocean of possibilities and ever-changing market, Sheila's unwavering zeal and dedication to optimizing your California listing or finding the right California home for you.
• Beverly Hills/Greater Los Angeles Association of Realtors™
• California Association of Realtors™
• National Association or Realtors™