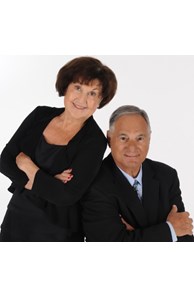 Realtor®
CalRE#: 01440943
Email

lydia.norcia@cbnorcal.com

Phone
Team
Office

Los Gatos

410 N Santa Cruz Ave, Los Gatos, CA 95030
More about Lydia Norcia
Business Philosophy
Standard of Excellence
The Norcia Team


A Standard of Excellence
A Philosophy of Business
A Way of Life
The Norcia Team start and end each day with the same thought in mind,
creating success for our clients.
Our standard of excellence is incorporated into everything we do.
The principles that evolved from this philosophy guide us through
every transaction.
Integrity
Professionalism
Loyalty
Respect
Enthusiasm
In the pursuit of excellence, The Norcia Team is never content with being
average or good. Instead, we challenge ourselves to excel. We are focused
and determined to provide solutions which bring our clients the most money
in the quickest time possible. Our dedication to customer satisfaction is
reflected in the way we operate our business every day.



Education and Training
The Norcia Team has earned many real estate certifications and we continue to attend
frequent training to be state of the art. We pride ourselves in being highly educated and
trained to be fully prepared to adjust to the rapidly changing real estate market.

The Norcia Team provides experienced professional consultation and an extensive list of real estate resources and contacts for anything related to real estate. This wide assortment of education, training, talent and experience allows us to bring a complete package of services to our clients.

We have extensive experience in selling and buying residential homes, Multi-Family Homes, Townhomes and Condo properties. In addition, we have training and experience in REO/Foreclosed and Short Sale Properties. We have transacted many successful closings for REO/Foreclosed properties and Short Sales properties. If needed we have contacts for Home Retention Resources. We have very strong, close relationship with the resource managers and resource contacts to finalize any transaction with efficiency and accuracy. On transactions for REO/Foreclosed or Short Sales we provide invaluable assistance when it is required. When it is necessary and appropriate we deal directly with the sellers agent/bank/negotiator in order to provide you with the up to date information that will assist you in making an offer that will be most attractive to the bank. The bank negotiator makes the final decision on the highest and best price offer on Reo and Short Sale Properties.
We make buying or selling a home an easy process. Buying a home is one of the most important financial decisions of a life time and we are here to guide you through the maze of paper work. We are here to protect you. At Coldwell Banker we have a team of 5 real estate attorneys on call at any time to be sure your money and investment is fully protected. We are updated daily with any and all changes in the real estate law.
Areas of Expertise
16 years of cumulative real estate experience in the Saratoga, Los Gatos, Monte Sereno and surrounding areas of Silicon Valley.
Solid base of satisfied clients who are repeat customers who are selling and buying real estate in Silicon Valley.
Specialize in Residential homes, Bank Owned/REO properties, Short Sale Properties.
Specialize in Propostion 13, 60 and 90. Exercised this option on a personal basis and weare available for a complimentary consultation for senior ciitizens who are contemplating selling a home that is in Prop 13 status. This is an easy process and we can guide you through this when you list your home with the Norcia Team. Updated information on this process is available on request.
List of referrals/clients available on request.
Community Involvement
Dom is very active in the community and served as President of the Rotary Club of Los Gatos,
a life member of The Knights of Columbus, a volunteer for Montalvo Center for The Arts in Saratoga, a donator to Los Gatos Jazz on the Plazz, Member and volunteer at Saint Mary's Church in Los Gatos and President Elect of the Italian Catholic Federation. Dom is a lover of baseball and actively and financially supports Union Little League Baseball where all his 3 grandchildren play this great sport.
Lydia is an active volunteer in the community. She is past president of the Inner Wheel of Los Gatos (raised $10,000 to provide myo-electric limbs to babies, children and teens born with arms or legs), past member of the Los Gatos Morning Rotary Club, volunteer at Montalvo Center for the Arts, volunteer and supporter of Los Gatos Jazz in the Plazz, Member and Volunteer at Saint Mary's Church in Los Gatos, American Association of University Women, Alliance League of Los Gatos-Saratoga, and Valley Women's League.

Personal Background
Domenic Norcia brings over 30 years of sales, marketing and negotiation skills to the real estate business
His comprehensive education, background, training and experience is a blend of big picture strategy and critical daily details.
Dom began his career at Alain Pineal Real Estate in Saratoga he then joined Intero Real Estate Services at its inception in the Saratoga Office. Lydia and Dom were part of the Top Dog REO team at the Los Gatos Intero office and focused on Bank Owned/REO properties working with the Wilson Rosano Team. Dom has a unique style that combines education, integrity, years of business experience around the world, business acumen, practical knowledge of being a hands on guy, and an inventive marketing action plan to consistently produce winning results for his clients.
Lydia Norcia brings over 30 years of experience of working with families.to the real estate profession. She is an expert communicator with many years of consultation skills provided to Fortune 500 companies and to individuals and families in the bay area. Lydia began her real estate career in Massachusetts. She worked as a Broker for White House Realty before moving to the Bay Area in 1970. Her background provides a deep understanding of human nature and the need for parents to provide a home for their families. Lydia joined Dom at Intero Real Estate Services in Saratoga. Lydia has acquired many credentials and continues her education in all phases of real estate to provide state of the art real estate services to all her satisfied clients. Lydia also has extensive education, experience, and training in psychology. She formed her own Counseling and Consulting business in 1980 and maintained this business for over 20 years.
The Norcia Team became affiliated with Coldwell Banker in Los Gatos, California in July of 2010. Coldwell Banker is one of the largest real estate companies in the United States leading the profession in sales since the 1900's.


Communities I Serve
16 years of Cumulative Real Estate Experience Selling Silicon Valley and Northern California Real Estate with access to all real estate listings in California, The Nation and World Wide International properties for personal and investment buying and selling.
Moved to the Silicon Valley area in 1970. Saratoga, California resident for 28 years. Currently reside in Los Gatos and have lived in Los Gatos for over 14 years.
Aware of the unique communities within the valley area.
Always have the most recent API Scores of all the Silicon Valley Schools.
Personal experience with the excellent Saratoga Schools. Two children who attended all the Saratoga schools and who graduated from Saratoga High and UC Berkeley.
Grandchildren who currently attend the Union School District and the excellent Alta Vista Elementary School and Union Middle High School.