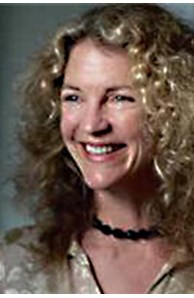 Sales Associate
CalRE#: 01469654
Email

leslie.martinez@camoves.com

Phone
Office
More about Leslie Martinez
The Power of Imagination
Leslie Martinez brings an elegant and well-earned expertise to the search for that most precious of human needs - a place that feels like home.

The Ellen Francisco Connection
A respected Coldwell Banker sales associate in her own right, Leslie has had the great privilege of joining the exceptional Ellen Francisco team. "Ellen has been my mentor and I'm a complete believer in her approach: An evolving, consistent clarity about the real estate market, impeccable ethics, a lot of hard work, devotion to her clients, and an infectious sense of humor. It's a wonderful advantage to know that our clients have the benefit of Ellen's perspective on everything we do, since there is no one wiser in the ways of Malibu real estate."

The Excellence of Dreams
Along the way, Leslie has followed her various muses with a graceful vengeance. She was one of America's finest female breaststrokers throughout her international swimming career. She graduated from Stanford University with a degree in Film and Broadcast Communications. She then received her graduate degree from the American Film Institute as a cinematography fellow, where while shooting a film she met her husband, actor A Martinez. Leslie went on to become a computer graphics artist/animator during the birth of Silicon Valley, negotiating sales of the "System One" to Fortune 500 companies on behalf of Dupont Design Technologies, where she eventually became regional marketing director before electing to exit and focus her time raising her three children.

Sinking Roots in the Sweetest Soil
Leslie and A came to Point Dume in the late eighties, bought land and built a home together. In the years since, they have raised their children - son Dakota has left for college, and daughters, Devon and Ren attend Malibu High School. Leslie has earned a reputation as a cherished volunteer in the local school system; serving on the Executive Board of the Juan Cabrillo PTA for five years, working on the Conflict Resolution at Juan Cabrillo, then later as a facilitator in the Council Program at Malibu High, and as a "team mom" for the Sharks baseball team.

The Comfort of a Good Fit
Whatever your current needs may be, Leslie's assistance is a fine place to start. Working with her is characterized by an exceptional devotion to detail and a genuine personal warmth, enhanced by excellent communication skills. The sale, purchase or lease of real estate is one of the more meaningful events we undertake. In such pivotal moments, when chance and the choices we make come together to change the tone of our lives, it is a great comfort to be able to depend on someone like Leslie - smart, professional, soulful and fun. She has the knack for helping people find the spaces that speak to them - the places that feel like home. Get in touch and share her gifts. Let her help you make your next dream come true.
"If your life has brought you to Malibu, consider yourself blessed."