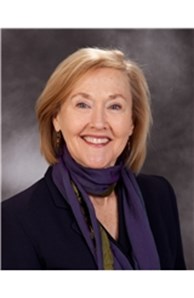 Realtor®
Cal BRE#: 01329281
Email

Meredith.mccarty@cbnorcal.com

Phone
Office
Connect with Meredith
Designations
Cartus Network Affinity Specialist (CNAS), Senior Real Estate Specialist (SRES)
More about Meredith McCarty
Professional Experience & Recognition

Meredith stays current on real estate matters--legal, ethical, marketing, working with both buyers and sellers, and market trends--through cutting-edge classes offered by Coldwell Banker. As a designated Realtor, Meredith is a member of the Marin Association of Realtors (MAR), the California Association of Realtors (CAR), and the National Association of Realtors (NAR). She has Seniors Real Estate Specialist (SRES) designation and has completed the following programs: Integrity Selling, Fair Housing Education, Cartus Network Buyer and Affinity Specialist, and Transaction Management. Meredith was recognized as a southern Marin Top Producer in 2004 and 2009. She earned designation of Coldwell Banker's International Sterling Society in 2005 and International Diamond Society in 2014. Meredith is a member of the Outdoor Art Club in Mill Valley, the oldest women's service organization west of the Rockies. She served as the VP of her Mill Valley condominium HOA.
Education

Bachelor of Arts, English, Parsons College, Fairfield, IA
The Art of Cooking, Senior Certificate, East West Foundation, Boston, MA
Holistic Nutritionist (Diet Counselor and Nutrition Educator), Bauman College, Penngrove, CA
Realtor Designation, Anthony Schools and the California Dept. of Real Estate
Professional Philosophy

As a Marin County real estate market specialist, I feel enthusiastic and committed to my client's satisfaction. I know that by offering exceptional personalized service, an enjoyable experience and a successful outcome is assured. I enjoy providing complete information to my clients so they feel confident in their decision-making process. I consider that keeping in touch after the transaction is over--by providing updates on the real estate market in general, and especially in my client's town and neighborhood--is part of the follow-through process. I know that personal referrals are the life-blood of any business, and I express my genuine gratitude for leads on buyers and sellers in ways that are most meaningful to the referror.
Testimonials: Kind Words from Great Clients
"I have worked with Meredith for the past five years selling 12 of my properties including two family homes, nine investment condos, and a residential water-view lot. She knows her job very well, and is outstanding in all aspects of the sales process. She's honest, easy to talk to and get along with, and is very good at her research and advice. She is always cool, calm and collected in difficult situations. I couldn't be happier. She's the best!"‑‑Bob Betette, Kentfield, for homes sold in Mill Valley, Corte Madera, San Rafael & Novato
"Meredith was truly exceptional in handling my three real estate transactions. She has the rare ability to combine gentleness with strength. Her manner of dealing with me was both extremely professional and very kind. She made a potentially difficult process seem easy. I have the highest regard for her as a person and as a professional. I would like to nominate her for the 'Real Estate Agent of the Year' award!"‑-Lorna Sass, Novato
"Meredith McCarty expertly assisted us in completing the purchase of our glorious home. Meredith maintained contact with each of us (in southern California and London) throughout the process and always provided suggestions and alternatives to keep the process moving steadily forward. Her expertise and guidance were invaluable."--Donald Ludwig & Darlinda Ball, Sausalito
"I wanted a realtor who would be my eyes and ears, a realtor who would spend the extra time to listen to my specific needs. Meredith took a complex situation and turned it into an organized and gratifying experience."—Doug Andelin, Larkspur
"Meredith helped me purchase my home in Mill Valley through the court probate process, as well as my next home in Tiburon. I found her to be a very accessible and responsive agent, going way beyond what would be considered an average level of care and diligence."--Heidi Reutiman, Mill Valley & Tiburon
"From the moment we met Meredith, we felt an immediate connection with her. As our agent, we felt she was personally invested in our search for our first home. She did not push us one way or the other, but provided us with the knowledge to make the decision that was right for us."—Jeff Guthmiller & Tiffany de France, Mill Valley
"As a first time home buyer, Meredith McCarty provided me with support and guidance throughout the sale. Meredith was sensitive to the special circumstances of my purchase and nothing was too much trouble. Her professionalism, from start to finish, made the process easier. Her knowledge of the housing market in Marin County was particularly helpful as a newcomer to the area (from London). Thanks to Meredith, I realized my dream of finding a house that I love.—Alison Ludwig, Sausalito
Contact Meredith for lots more Testimonials!
Personal Background

Meredith's career in real estate is preceded by three decades of experience in the holistic health field. Formerly an Associate Editor of Natural Health magazine, she is a practicing Nutrition Educator through her business, Healing Cuisine www.healingcuisine.com. Meredith has helped thousands of people come into balance in their eating habits through her personal consultations, lectures, and cooking classes worldwide. She is the author of three cookbooks, including the award-winning "Sweet and Natural." An ease in listening to people's wants and needs in real estate matters, as well as her attention to detail (a necessary skill in creating successful contracts), come from her years with this "helping" work which is her passion and service now.
Meredith's Favorites

Over the decades that I have lived in Northern California, Marin County has always been my favorite place. The exquisite combination of spectacular natural beauty with the best in cultural events, and exciting dining and shopping, makes for a truly fine quality of life. For relaxation, I really enjoy going for a walk with a friend on the Tennessee Valley Trail to the Pacific Ocean, or exploring the ranches and rolling hills of West Marin. Art films at both the Lark and the Rafael Theaters provide endless enrichment. Fine food is a passion and there's just no limit to experiencing a rich variety of cooking styles, all within 20 minutes of home. My favorite organizations are the Outdoor Art Club in Mill Valley, Marin Agricultural Land Trust based in Pt. Reyes Station, West Marin, the Marine Mammal Center in Sausalito, and the Global Fund for Women based in San Francisco.