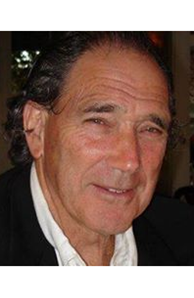 Sales Associate
Cal DRE#: 00341806
Email

porter.davis@cbnorcal.com

Phone
Office
More about Porter Davis
Porter's purpose in life is to motivate, inspire and bring people together. Mr. Davis is no stranger to creating possibilities where none seemingly exist. He has accomplished this through his commitment to excellence, in his business and extra-curricular activities, and has brought positive results to many organizations. His secret is helping motivate people to do what they love. He is called a "Visionary", and an incurable "Optimist"
Mr. Davis grew up in Alameda, his grandparents were co-founders of the Encinal Yacht Club, his dad was an accomplished sailor, and launched him and his brother as winning sailors on San Francisco Bay. He has four grown children, and two grand children, the love of his life.
During the Depression years, his family hit "hard times", and He had to make his own way. He started a shoe shine business at 7, pick up and deliver, for 5 cents, then a paper route and his successful car detailing business at age 14. Because his customer's kids liked him so much, he was asked to baby sit and he did that through high school. He bought his own car at age 16, a 1941 Ford convertible.
He has been a real estate broker for 50 years, mortgage broker for 20 years, and built his business by referrals from satisfied clients. (One client had done 30 loans with Mr. Davis and recommended him to many of her friends). He has been involved in Marin County real estate for 40 years, and has resided in Tiburon and Strawberry.
In his yachting days as President of the "One Design Classes", he envisioned and set up a very successful "Champion of Champions Series" that started at the St. Francis Yacht Club in San Francisco. He co-chaired the largest membership campaign ever run at the Athens Athletic Club in Oakland, an achievement that brought in 500 new members in a 6-month period. He envisioned, set-up, and chaired the successful Open Tennis tournament in conjunction with the recreation department in Tiburon and Belvedere, the Southern Marin Tennis Tournament, and the Tiburon-Belvedere Open. In 2009, Porter co-chaired the largest usher committee for The Harbor Point Foundation Tennis Classic, which featured Agassi, Graf & Chang. (Porter has a record of 128 matches won and only 10 losses, in the Marin Open Tennis League). He won the Handball championship in Oakland in 1969 and 1976.
He was instrumental in coordinating the People's Park in Oakland from start to completion. He arranged and negotiated the donation of the land as well as setting up and coordinating the volunteer, work and construction efforts to complete the project. (Many were minority kids living in the area). Mr. Davis was a coordinator for 47 Northern California counties in a successful Presidential Primary. He Was Chairman of an assembly campaign. He was a member of the fundraising committee for 5 years at the Marin County, YMCA. Mr. Davis helped the committee achieve and surpass its annual goals.
He has been on the board of directors of the California Association of Mortgage Brokers, the Marin Shakespeare Company, Yacht Racing Association of San Francisco Bay, Shelter Bay Homeowners Association, and Area Governor of Toastmasters. [He ran for California Governor of Boys State]
Porter was a trainer for Dale Carnegie Courses, Woodfield Properties commercial courses, Grubb & Ellis Equity Share Seminars, and Toastmaster workshops. He is a graduate of University of California, Berkeley, with a B.A. in Political Science, and a Real Estate Certificate. He attended Hastings Law School in San Francisco.
Mr. Davis has an innate ability to envision, organize and promote successfully, earning him the respect of his colleagues. Porter's reputation and knowledge of the Bay Area provides the backbone for his success. Porter's main love in life is assisting people in having their dreams come true.