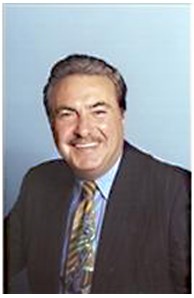 Sales Associate
Cal BRE#: 01155191
Email

saeedshahabi@yahoo.com

Phone
Office
More about Saeed Shahabi
SAEED SHAHABI, REAL ESTATE PROFESSIONAL
PROFILE OF EXPERIENCE
Saeed possesses the following characteristics, which most people look when selecting a Real Estate Agent:
Ø Honesty
Ø Integrity
Ø Patience
Ø Market Knowledge
Ø Excellent Customer Service Skills
Ø Working Knowledge of Residential Construction
Ø An Sincere Desire to Help People Achieve Their Goals
In addition to these traits, Saeed also provides first-rate customer service to Home Buyers and Sellers. He possesses an in-depth knowledge of Real Estate Finance, "Real" Property Value, Income Property Analysis, and Getting the Most Home for the Money. These skills make Saeed a valuable member of the Marin Real Estate community.
Education
Bachelor of Science in Mathematics, National University
Master of Science in Industrial and Systems Engineering, San Jose State University
Licensed Real Estate Agent since 1993
Personal Background
Saeed has been a resident of the Bay Area since 1973, and has happily resided in Marin County since 1981. He is well-known for his art work, which is proudly displayed in many prominent establishments throughout New York, Marin , San Fransico and Over Seas. He loves spending time in his rose garden with his Wife of 42 years, their two grandchildren and his two dogs.