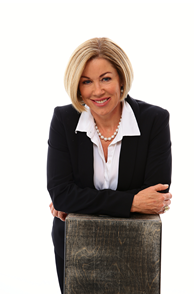 Luxury Property Specialist
Cal BRE#: 01225752
Email

sferrington11@gmail.com

Phone
Office
Connect with Susan
Awards

International President's Circle
More about Susan Ferrington
About Susan


Luxury home sellers expect a realtor who can help them sell their exclusive piece of paradise for its full value while smoothly navigating the complex California real estate process. That's why they turn to Susan Ferrington. Ferrington listens to her clients then works tirelessly to help them prepare their home for sale in a way that will attract the broadest number of potential homebuyers. Whether she's working with A-List celebrities or first-time homebuyers, Susan blends her whip-smart sense of humor with a deep knowledge of real estate to make deals happen.
Ferrington has earned a reputation for expertly fixing problems and mediating on her client's behalf to ensure deals close. A native of the San Francisco Bay Area, Ferrington has been one of the region's top-producing real estate agents for 20 years and has cultivated a network of trusted advisors in the region. With a home in Mill Valley for over two decades, Ferrington has critical insight into the differing flavors of Marin's distinct communities, as well as familiarity with the best private and top performing public schools.
Real estate has been her lifelong passion. Ferrington grew up in the real estate business. Both of her parents were in real estate in the Bay Area and as a child, she would spend weekends learning the business and helping them remodel and resell homes. An adept learner, she bought her first home at the age of 21. Since then, she's bought and sold houses, worked in commercial real estate and continued to invest, at one point owning 60 rental properties in the Bay Area.
As a listing agent representing sellers, Ferrington's number one goal is getting her clients the highest value for their home in the least amount of time — and with the least amount of stress. She relies on a trusted network of service providers to advise sellers on how to make their home attractive to the broadest market of potential homebuyers. Ferrington guides clients through every step of the home selling process from prepping and staging their home to potential buyers to helping them smoothly move into their new home.
As a huge tennis enthusiast, she is often a fixture at International tennis tournaments. Through her frequent travel and globetrotting, Ferrington has amassed a wealth of international connections friendships and relationships that can aid in facilitating transactions throughout the state and beyond.
Ferrington loves real estate and working with clients. It's not just about selling a house but helping her clients get the greatest value for their home and sticking by their side to support them for years to come helping them in any way she can.
When she's not helping her clients, Ferrington is a huge tennis buff and frequents the Mill Valley Tennis Club, Harbor Point and Marin Tennis Club in San Rafael. She also enjoys spending time with her family, friends, as well as yoga, cooking, hiking and mountain biking on the trails of Mt. Tamalpais. She also enjoys traveling the world to a growing bucket-list of exotic locals including travel throughout Europe, to Turkey, Croatia, and Kenya.
Check out my lifestyle video: www.479panoramic.com
Here are some of my reviews:
Highly likely to recommend*****

Bought and sold a Single Family home in Mill Valley, CA.
Local knowledge: *****
Process expertise:*****
Responsiveness:*****
Negotiation skills:*****

Susan did an amazing job for us. Susan located a new home for us, found contractors to upgrade our old home and then helped sell the old home for a price beyond our expectations. Throughout the process, she was a knowledgeable resource on everything from inspections to pricing and negotiating. Her expertise in all aspects of the transactions and her communication skills with us and the other parties allowed us to complete the transactions quickly and comfortably. Her ability to listen to our concerns and to identify solutions for the issues that came up made all the difference. We are sincerely grateful to have worked with her on both the purchase of the new home and the sale of the old home. A big thank you to Susan! Dolly & Bryan, Mill Valley
Highly to Recommend: *****
Bought and Sold 2 Homes and 1 Lease
Local knowledge: *****
Process expertise:*****
Responsiveness: *****
Negotiation skills:*****

Susan is amazing, she has helped us in three flawless transactions, and we recommend her highly! Susan first guided us through a cross-country relocation, patiently educating us on various communities and options. With her help and guidance, once we narrowed our search she expertly found and negotiated the purchase of our home. After closing, she helped assure that our move went well, and helped us find what we needed to turn our house into a home. Susan stayed in close contact and now 7 years later she turned an idea of ours to make a change into reality in record time, as she found a new home perfect for our family, and sold our existing home to a great new family--all in record time, without a hitch, and always with a smile. Susan is a pro! Doug and Jamianne, Belvedere
Highly to Recommend
Bought & Sold 3 Homes
Local knowledge:*****
Process expertise:*****
Responsiveness: *****
Negotiation skills: *****

We have had the distinct pleasure of working with Susan on 4 transactions: 3 home sales and a home purchase, and we would simply not consider working with anyone else. There are many reasons for this, but it is best summarized by one thing: when you are Susan's client, she makes you feel as if you are the only one. We had complete peace of mind that Susan was in control and executing on the myriad of details and contingencies. There never seemed to be a challenge or a circumstance that discouraged her. The experience that she brought to the table spared us needless expense, time, and angst. It is rare to find a realtor who embodies the mixture of qualities that makes Susan so successful: ambitious, hard driving, and tenacious yet sensitive, reassuring, and supportive. Clearly, we could not recommend Susan more strongly to anyone who desires a streamlined, expedient, and financially beneficial outcome. Kim & Julie, Mill Valley
Bought and sold a Single Family home in Mill Valley, CA.

Local knowledge: *****
Process expertise: *****
Responsiveness: *****
Negotiation skills: *****

Susan has found and sold my last two houses and did a masterful job. She's totally on top of every detail and goes out of her way to make the deal happen. Once she even took the couch from her own living room and had it delivered to my house because she didn't like the choice the stager used. The house sold at the first open house. Right now she's working hard to find me my next house. In addition to her business and negotiating skills, she's a sweet, caring person who's fun to work with. She's always got a positive attitude and a ready smile. I highly recommend her. Beth, Mill Valley
Highly to Recommend: *****
Bought a Single Family home in Cascade Canyon, Mill Valley, CA.
Local knowledge: *****
Process expertise: *****
Responsiveness: *****
Negotiation skills: *****

Susan is a consummate real estate professional. Her incredible insider knowledge of the marketplace was only outdone by her tireless efforts in finding us just the right home. On top of that, she brought out the fun in every situation. I would highly recommend Susan to any Buyer or Seller! Rick, Mill Valley
Highly likely to recommend *****

Found a tenant for a Single Family home in Tiburon, CA.
Local knowledge: *****
Process expertise: *****
Responsiveness: *****
Negotiation skills: *****

If you are looking for an expert to advocate for you during the real estate process, work with Susan! Her clients' best interest is her top priority. She is always available and is a prime real estate resource and advisor. Whenever I have questions about my Tiburon property, she comes to me with instant solutions! Andrea, Tiburon
Highly likely to recommend *****

Listed & Sold a Single Family home in Mill Valley, CA.
Local knowledge: *****
Process expertise: *****
Responsiveness: *****
Negotiation skills: *****

Susan was the best agent EVER! She was a master negotiating the best deal for me, helped get me moved in, decorated, handy man to fix things! She knew that the area inside and out! i recommend her to everyone I know! Christina, Mill Valley
Highly likely to recommend: *****

Bought a home in Mill Valley, CA.
Local knowledge: *****
Process expertise: *****
Responsiveness: *****
Negotiation skills:*****

Susan was fantastic to work with and exceeded all of our expectations! We have worked with many agents over the years and have never worked with anyone as knowledgeable, responsive and attentive as Susan. And, she was very fun to work with as well. Greg & Sheila
Highly likely to recommend: *****

Bought a Single Family home in Tiburon, CA.
Local knowledge: *****
Process expertise: *****
Responsiveness: *****
Negotiation skills: *****

Susan Ferrington is a consummate professional who knows real estate, understands the needs of her clients and is dedicated to providing the best possible service. As a first-time home-buyer, Susan helped me navigate the negotiation process even before it began! She is a wealth of knowledge when it comes to recommending contractors from electricians to landscapers. She is always there when you need her. I would not hesitate to recommend Susan to anybody looking to buy the right home at the right price!! Kathy, Tiburon
Highly likely to recommend: *****

Bought and sold a home in Tiburon.
Local knowledge: *****
Process expertise: *****
Responsiveness: *****
Negotiation skills: *****

Susan is an energetic, knowledgeable and trustworthy professional! She worked with us buying and selling properties and went above and beyond what any broker has ever done for us. She is truly a pleasure to work with. Alice & Ron
Highly likely to recommend: *****

Sold a Single Family home in Kentfield and bought a single family home in Mill Valley
Local knowledge: *****
Process expertise: *****
Responsiveness: *****
Negotiation skills: *****

Susan is a great agent...fully committed to her clients. She's attentive, detail-oriented, creative, always available, and a great negotiator. She also facilitated staging our home beautifully, even offering some of her own furniture when needed. She's a tremendous advocate for her clients. It was the best experience we ever had in selling our home. Beth, Mill Valley
Highly likely to recommend: *****

Sold a Single Family home in Scott Valley, Mill Valley, CA.
Local knowledge: *****
Process expertise: *****
Responsiveness: *****
Negotiation skills: *****

Susan is excellent. Full of energy, she goes above and beyond for her clients. She is very responsive and always available. She always looks out for your best interests. Whether buying or selling a house, you can't go wrong with Susan. I highly recommend her. John, Mill Valley