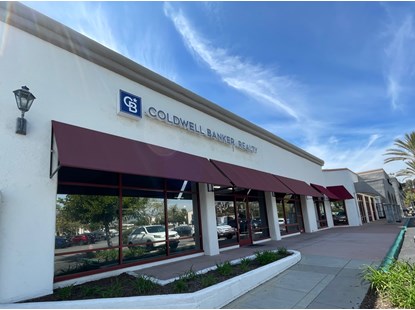 27742 Vista Del Lago Ste J1

,

Mission Viejo

,

CA

92692
More about Mission Viejo
The Mission Viejo office is located in the Market-On-The-Lake center at Lake Mission Viejo at Vista del Lago and Marguerite Parkway.
• Top Producing Office for Area
• Specializing in Client Service
• Multi-lingual Agents Available
The Mission Viejo area is located 10 miles from the Pacific and 2 hours from mountain ski areas.
Real estate agents affiliated with Coldwell Banker Residential Brokerage are independent contractor sales associates and are not employees of Coldwell Banker.
SAFEST CITY IN AMERICA (Orange County Register) November 19th, 2007
MISSION VIEJO – When news broke naming Mission Viejo the safest city in the nation, the phones at City Hall wouldn't stop ringing. "This is the kind of news that brings people's attention to the city, its fine parks and schools," said Karen Wylie, deputy city manager. She took some of the calls.
On Sunday Mission Viejo was named the safest city in the 14th annual "City Crime Rankings: Crime in Metropolitan America," using FBI statistics reported in September. The city has been in the top ten rankings in the nation since the Safest City Awards, now from CQ Press, began 14 years ago.
Two other Orange County cities – Lake Forest and Irvine – took spots ten and eleven. An unrelated analysis earlier this year placed Irvine as safest among big cities.
"It's not a competition, it's a celebration," said Irvine Police Lt. Rick Handfield. "We're proud to be linked with other communities in our region that share working hard to be a safe community. The report is another slice at the same statistics reported to the FBI in June where Irvine was the safest city when considering violent crimes per capita when compared with other cities of 100,000 or more."
The just-released study – done by CQ Press, a unit of the congressional Quarterly Inc. – looked at 378 cities with at least 75,000 people. Its rankings were based on per-capita rates for homicide, rape, robbery, aggravated assault, burglary and auto theft. Each crime category was considered separately and weighted on its seriousness.
Still for Orange County Sheriff's Lt. Steve Bernardi, chief of police services in Mission Viejo, the news couldn't be better.
"It's a great honor and accomplishment," he said. "The most important thing is that the people who live here, the business owners and people who work in Mission Viejo are safe. That's the big story, that's the most important."
Awards

Among World's Most Ethical Companies What's this?

International President's Circle Office